Manchester United are readying a summer raid on Portuguese club FC Porto, to bring Colombian forward James Rodriguez and defenders Alex Sandro and Eliaquim Mangala to Old Trafford in the summer. The Express believes Sir Alex Ferguson wants Sandro as a long-term replacement for left-back Patrice Evra and Mangala and Rodriguez to provide options at the back and up front.
Rodriguez at Old Trafford
SAF has Antonio Valencia, Nani and Ashley Young as attacking options out wide, with Japanese Shinji Kagawa and England international Danny Welbeck as additional players. He will also have 20-year-old Crystal Palace star Wilfried Zaha to call on from next season.
However, Young and Valencia have not been as impressive as they should be, with only seven assists from a combined 40 Premier League appearances. Portuguese star Nani has been even less effective, with only one goal and two assists from 10 games.
The arrival of Zaha, who has six goals and eight assists from 37 Championship games, will likely see the departure of at least one of the above three players, with the Telegraph reporting Nani could be the player to make way.
Even with Zaha, though, United are likely to need further reinforcements in midfield; Welsh veteran Ryan Giggs continues to produce superb performances but he is 39 years old and must certainly be in the final few seasons of his career. Paul Scholes is similarly placed: he is 38 years old. And Brazilian Anderson is believed to be unhappy at Old Trafford and ready to leave the club.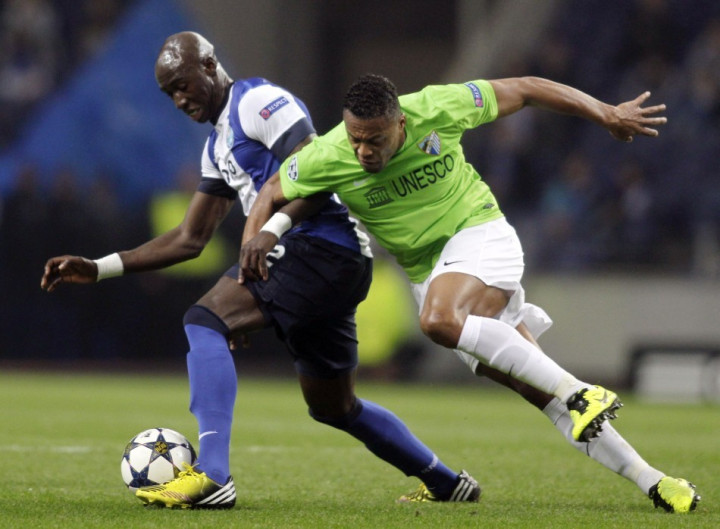 Evra Going Home
Meanwhile, the Express links Evra with a return to France; the French international is believed to be interesting Ligue 1 leaders Paris St Germain and cash-rich Ligue 2 side AS Monaco.
Ferguson has been scouting around for a replacement for the 31-year-old and was believed to have settled on Everton defender Leighton Baines but the Toffees refused to negotiate, leading to the surprise signing of Dutch youngster Alexander Buttner.
However, the 24-year-old has failed to establish himself in the first team, so far this season, and Sandro may now be considered as a more effective option. Baines could still be an option though, following comments from the player about reconsidering his Goodison Park future in the summer.
Mangala for Nemanja Vidic and Rio Ferdinand
Finally, the 22-year-old Mangala is likely being lined up as long-term replacement for Rio Ferdinand and Nemanja Vidic. The veteran central defensive pairing, once regarded as the best in Europe are in the twilight of their respective careers. The two have faced injury worries this season and although they remain important members of Ferguson's first team, will need to be replaced at some point. The Scot will have to fight local rivals Manchester City and Tottenham for Mangala's services though.