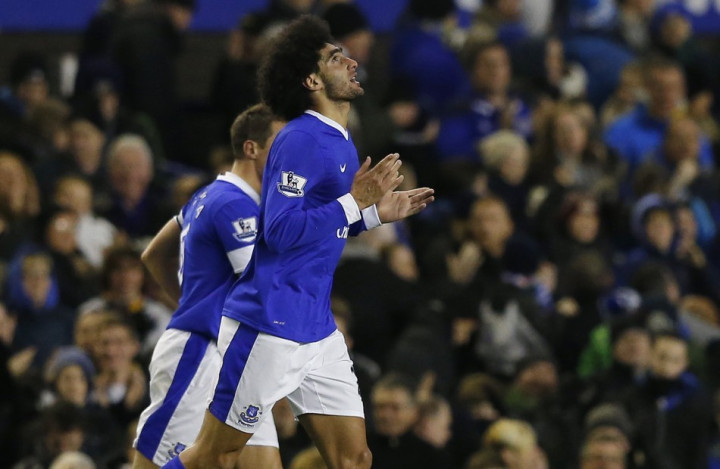 Manchester United are considering a move to sign Everton star Marouane Fellaini and Barcelona's Cesc Fabregas this summer. The Guardian claims the Premier League champions' manager, David Moyes wants to pair the duo at Old Trafford to strengthen United's midfield for the new season.
The former Everton manager revealed that strengthening United's midfield this summer is a priority and confirmed that he has the backing of club in making stellar signings. The Old Trafford club have already lost the race in signing Thiago Alcantara, who joined Bayern Munich earlier this week.
The report suggests that the Glaswegian wants to bring in two midfielders during the transfer window, who can create and score goals for the club. Moyes is preparing a £50m move to bring both Fabregas and Fellaini to Old Trafford this summer.
Moyes is aware of the Belgium international's £23m release clause and has long been interested in signing the tall midfielder, since he was appointed as Sir Alex Ferguson's successor. The 25-year-old is a defensive midfielder, who was deployed in an attacking position by the Scot during his final season at Everton.
Fellaini's versatile style of play of either playing in the attacking role or in a defensive midfielder position could be vital for United if they manage to seal a deal for the Belgian star.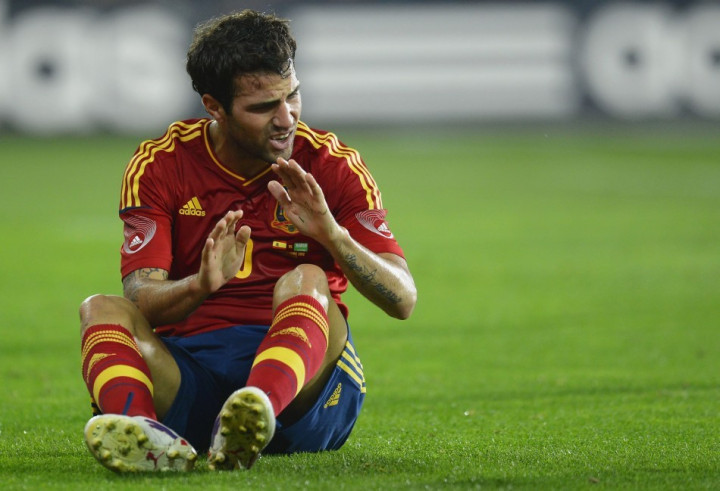 Meanwhile, United have made a bid of £26m to sign Fabregas this summer. The Spanish international left the Emirates and made a move to his boyhood club in 2011. And the former Arsenal skipper had earlier confirmed that he is happy at Barcelona and wants to continue with his current employers.
However, the Spanish international is believed to not fit into Tito Vilanova's plan at Camp Nou and could consider offloading him during the transfer window. Should Barcelona decide to sell him this summer, Arsenal have the first-option clause to sign him.
The former Arsenal star has already proved his worth in the Premier League while with the Gunners. Should Moyes manage to land Fellaini and Fabregas this summer, it will bolster United's midfield for the new season and will increase their chances of retaining the Premier League title.