Borussia Dortmund midfielder Mario Gotze has sprinkled new life into rumours connecting him to Manchester United, by stating the Red Devils are among the three clubs which attract him.
The 20-year-old is regarded among the finest young talents in world football and has been linked with a move to the Premier League with Arsenal and United.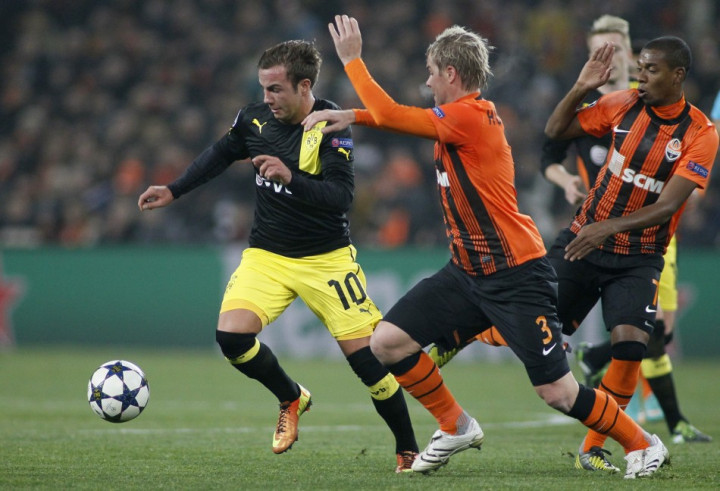 The midfielder was heavily linked with a transfer out of Dortmund last summer but the player poured cold water on speculation by extending his contract with the Bundesliga club.
Arsenal were reported to have made an audacious £35m bid for the player in 2011, which was not accepted by the Germans. However, his recent comments are expected to increase the interest in the player, with United firmly stated among the favourites to secure Gotze's signing if he decides to move.
"Clubs such as Real Madrid, Barcelona or Manchester United are attractive, other top leagues would dominate you and you could develop," Gotze said.
Gotze is currently concentrating on helping his team qualify for the semi-finals of the Champions League, with Dortmund pitted against Malaga in the quarters. The German champions saw off competition from Shakhtar Donetsk in the Round of 16, after winning a tough group that included Real and Manchester City. However, Dortmund are out of the running for the domestic title this season, trailing current leaders Bayern Munich by a staggering 20 points at the top of the table.
Despite this poor league form, Gotze is confident his team will be able to qualify for the Champions League next season.
"In the league we're right on target to qualify again for the Champions League. The fact that the distance to top spot now is so huge, of course is annoying. But I must admit that Bayern have enjoyed a very, very good season," the player added.