Manchester United continue to track Everton left-back Leighton Baines. The Mail Online believes the Premier League champions will attempt to persuade the England international to follow former boss David Moyes to Old Trafford. Moyes is aware he needs reinforcements in that position, with present first choice, Patrice Evra, now 32 years old.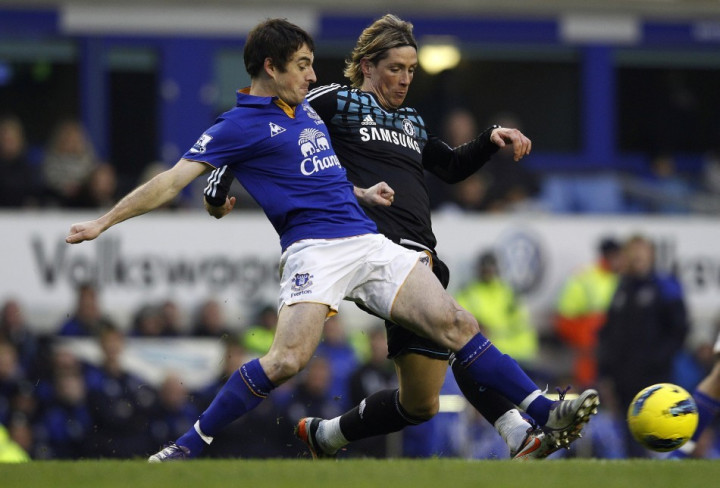 The English champions also have Dutch and Brazilian youngsters Alexander Buttner and Fabio da Silva. The latter spent this season on loan to relegated Queens Park Rangers, while Buttner spent most of the year struggling to establish himself in the first team.
In addition, to his age, United could also lose Evra to newly-promoted Ligue 1 side AS Monaco, who are willing to offer £10m. The Mirror believes Claudio Ranieri's men are keen to spend in this transfer window to establish themsevles as title challengers in the French top division and battle champions Paris St Germain (PSG) for the title next year
Moyes could use Monaco's interest in their former player to generate funds for Baines' arrvival. The 27-year-old is also a long-time Manchester United target, having been unsuccessfully courted by former Old Trafford boss Sir Alex Ferguson.
Baines joins Belgian midfielder Marouane Fellaini and youngster Ross Barkley on the list of possible Everton stars who could follow Moyes to his new club.
RVP: Football is More Than Goals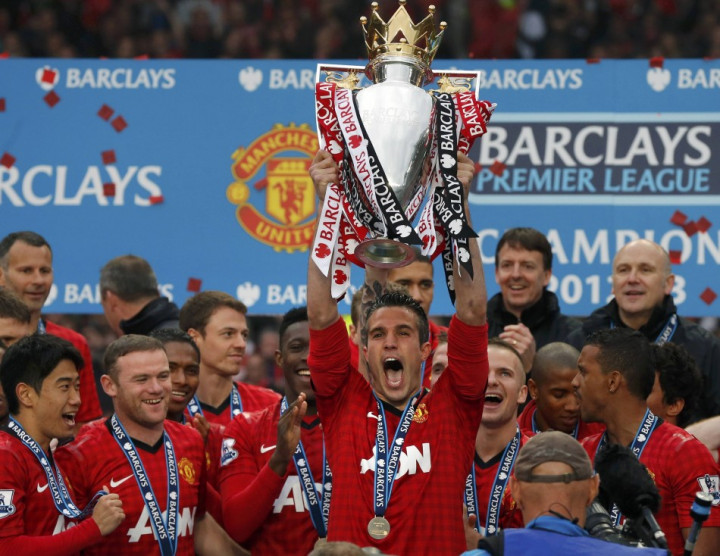 Meanwhile, Premier League top scorer Robin van Persie believes football is more than just scoring goals. The Dutch international was instrumental in United's title winning campaign, scoring 26 goals and managing eight assists in 38 appearances.
"I don't approach a match like that. If you're going to think about it too much, then I think you don't score a lot of goals. I say this most often: football is more than scoring goals. I also get satisfaction from other things. I don't have to score every match. It's a part of something that I want to achieve every match, but it's not the only thing," van Persie explained.