David Moyes could bring Everton youngster Ross Barkley with him, when he moves to Manchester United. The Toffees' boss is to take over from the retiring Sir Alex Ferguson and has already been linked with Goodison Park stars Marouane Fellaini and Leighton Baines. Tutto Mercato Web believes Everton will demand £13.5m for the midfielder, who Moyes hopes will replace Paul Scholes in the centre of the park.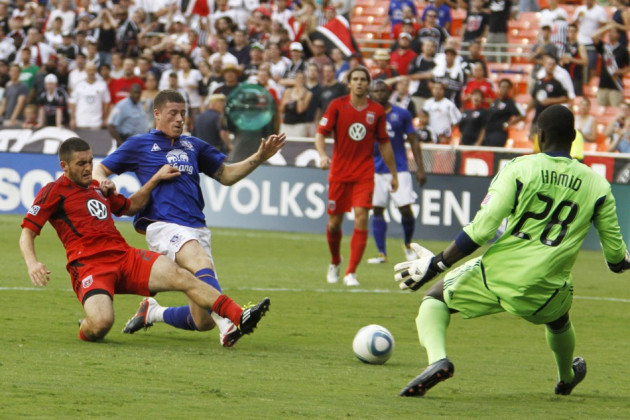 The 19-year-old graduated from the Toffees' youth academy and is considered one of the club's brightest prospects, with former Arsenal star Martin Keown describing him as "one of the best players of the game we'll ever see in this country". His present deal expires in 2016.
The England U21 international spent the first half of this season on loan to Sheffield Wednesday and Leeds United. He has made seven appearances in the Premier League this season, including two starts in key fixtures against Tottenham and Arsenal.
Barkley suffered a triple leg fracture is 2010 and was out of action for over a year. Moyes he needs time to mature and improve his game.
"He needs to make sure he does not lose the ball in the wrong areas of the pitch. I can see he has got confidence from the Arsenal game and hopefully that will help," the Scot told the Guardian, after the goalless draw at the Emirates in mid-April.
"We have to bring him along and hope we get him better over the next year or two. If you're dropping your shoulder and losing it at the edge of their box it is not a problem but if you're doing it at the edge of your box then it is a problem. They are the sort of things he has to come to terms with," the manager added.
Everton star Leighton Baines believes Barkley has the ability and talent, to become a top class player.
"He has an abundance of talent but the manager is trying to pick the moments when to play him. 'He has a hell of a lot of ability and is young. He will be a top player for the club," Baines said.