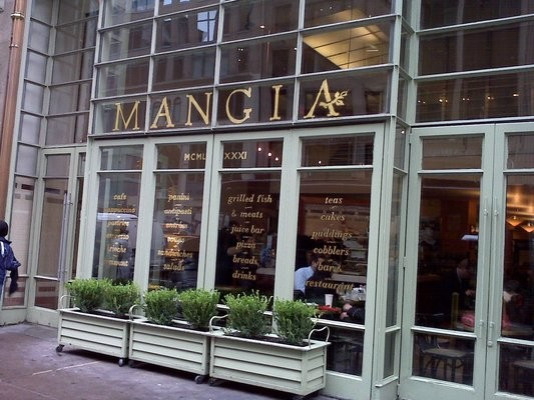 A delivery man in New York has been awarded nearly $1m (£600,000) in damages after being subjected to anti-Semitic abuse by restaurant staff over a 16-year period.
A jury in a Brooklyn court found against management at the Mangia 57 restaurant and awarded Adam Wiercinski $900,000 in compensation.
Wiercinski told the court that the workers would frequently make gas chamber jokes, call him a "dirty Jew" and throw pennies at him while he was at the Midtown eatery.
"It's a very happy ending," he told the New York Post. "I'm in another world."
During the three-day hearing, Wiercinski's lawyer Matthew Blit told the jurors: "They would call him a dirty Jew and when he would say, 'But I took a bath,' they would laugh and say, 'No, you still smell like Jew.'"
He added that the nightshift manager of Mangia 57 would often "pass gas" in front of the delivery man and then joke that it was Zyklon B, the gas chamber poison used by Nazis to kill Jews during the Holocaust.
Wiercinski said later that he had to explain what Zyklon B was to members of the jury.
"Because they were very young they do not know. When I explain how it was used in the gas chambers, they were very serious. Everybody [in the courtroom] was silent," he added.
Wiercinski said he was subjected to further insults between 1992 and 2008 such as being called a "Jewish pederast" and having pennies thrown at him by staff.
He said he had to stay in the job despite the constant abuse because he would not get work elsewhere.
"He was 50 years old," said Blit. "He said, 'Who else is going to hire a 50-year-old delivery man?' He was afraid."
The jury took four hours to reach a verdict.
Restaurant management denied the harassment took place and was expected to appeal against the judgment.