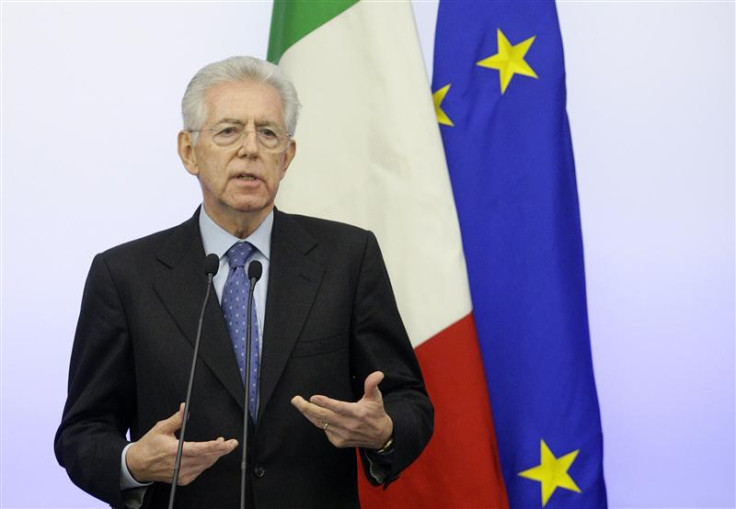 Italian Prime Minister Mario Monti has suggested that football in the country should be halted for two to three years after the match-fixing scandal.
Police raids on Monday led to arrest of Lazio captain Stefano Mauri with the Italian outfit caught in yet another betting scandal as police investigate a string of claims across the Serie A, Serie B and lower league levels.
Mauri is being held with former Genoa midfielder Omar Milanetto after police searched the homes of over 30 players, trainers and administrators 'homes in a massive crack down over match-fixing in Italian football.
Monti said that "it is not a proposal by the government but a question I am asking" whether to suspend Italian football for "two to three years".
Italian defender Domenico Criscito was kicked out of the Euro 2012 squad after he was placed under the investigation.
Juventus, who won the Serie A title last season, have also been targeted in the police operation to stamp out corruption in football, with manager Antonio Conte's house being searched as part of the investigation.
Meanwhile, Italy-Luxembourg friendly has been called off after the second devastating 5.8 quake that hit northern Italy.
The city of Parma, where the friendly was supposed to take place, is close to the epicentre of the quake.
"In our region, thousands of citizens are devastated," said Vincenzo Bernazzoli, president of the Province of Parma.
"Faced with the victims and the persistence of the tremors, it doesn't seem right to proceed with the match. Football has to be paused."
Italy coach Cesare Prandelli and his Italy squad will have to wait until Friday's friendly with Russia to get a glimpse of his side ahead of Euro 2012.