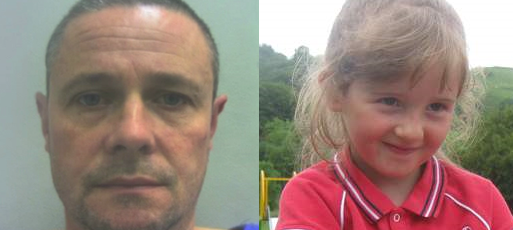 The man who was found guilty of murdering five-year-old April Jones has been told he will spend the rest of his life in prison.
Mark Bridger, 47, was unanimously found guilty by a jury at Mold Crown Court of the abduction and murder of April, as well as perverting the course of justice by unlawfully disposing, destroying or concealing her body in October.
Judge Justice Griffith Williams gave Bridger a whole life sentence, describing him as a "pathological liar and a paedophile" who had a sexual motive for killing April.
Bridger is only the 37th person in history to be sentenced to a whole life tariff without parole.
The judge added: "There is no doubt in my mind that you are a paedophile who has for some time harboured sexual and morbid fantasies about young girls, storing on your laptop not only images of pre-pubescent and pubescent girls, but foul pornography of the gross sexual abuse of young children."
Web of lies
April went missing from near her home in Machynlleth, North Wales and despite the biggest police search in UK's history, her body has never been found.
Bridger previously admitted that he had "probably" killed the five-year-old by accidentally running over her with his Land Rover although he said he did not remember what happened to her body. He denied disposing of it and said he had merely "placed it" somewhere.
It can now be revealed that while he was in Strangeways prison in Manchester, Bridger told a priest that he "flung" April's body into a river.
Detectives played down the "confession", saying it was just another part of the "web of lies" Bridger had spun about what happened to April and her body.
Police believe that Bridger - an experienced abattoir worker - disposed of the schoolgirl's body by dismembering her at his home.
Traces of blood and burnt bone fragment from her skull were found in the fireplace of his home along with a number of knives near a wood-burning stove.
A search of Bridger's laptop found he had an extensive collection of child pornography, including a pornographic cartoon which depicted a young girl being gagged and raped which he viewed just hours before he abducted April.
Pictures of local children were also saved from Facebook on to his laptop, as well as images of murdered Soham schoolgirls Holly Wells and Jessica Chapman and April's half-sisters, aged 13 and 16.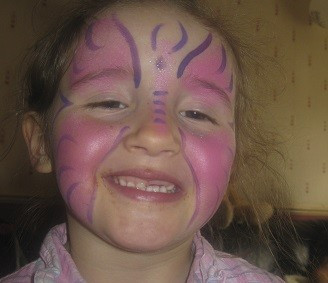 Violent, cold-hearted murderer
The family of April have described their relief that Bridger has been found guilty of murdering the schoolgirl.
Speaking outside the court, April's mother Coral Jones said: "We are relieved that Mark Bridger has been found guilty of the murder of our beautiful daughter April, however we still do not know where she is, and this will always be a very painful thing for us to deal with.
"April will be forever in our hearts and are so moved by the overwhelming support we have had from so many people all over the world.
"We would like to thank our family and friends and the community of Machynlleth, who without their support we do not know how we would have got through the last seven months since April was so cruelly taken from us."
Senior investigating officer, det supt Andy John said: "'Justice has been done and Mark Bridger, an evil and manipulative individual, will have his liberty taken from him.
"He abducted and murdered April and has then gone to enormous lengths to destroy the evidence, conceal his involvement and avoid detection."
Ed Beltrami, chief crown prosecutor for CPS Wales, described Bridger as a "violent, cold-hearted murderer and a calculated liar" who repeatedly lied to help cover his tracks.
Phillip Noyes, acting CEO of the NSPCC, said the murder of April has "left a scar on the nation".
He added: "It seems Bridger lived in a fantasy world which included looking at child abuse images online.
"For some time we have been concerned about the growing number of these obscene images which are becoming more easily available and can fuel the fantasies of offenders like Bridger. "