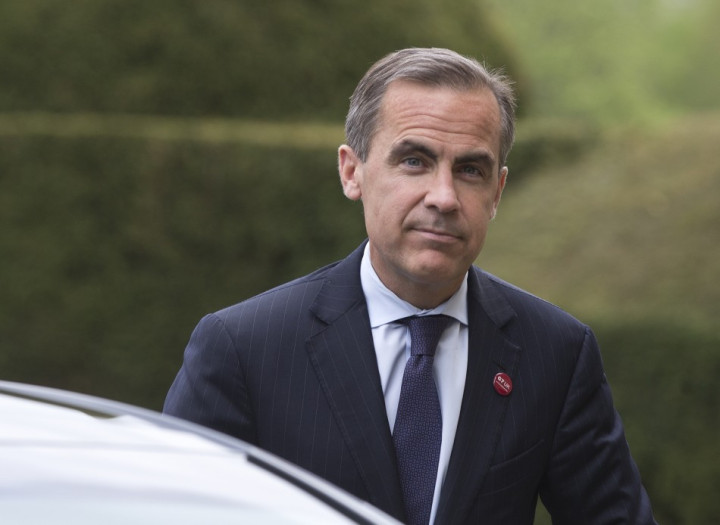 Mark Carney will blunder as soon as he steps into the Bank of England governor's shoes by issuing forward guidance on monetary policy, according to an economist at one of the world's biggest investment banks.
Amit Kara, an executive director and European economist at Swiss investment bank UBS, said Carney guiding the markets on the future path of the record-low 0.5% base rate is something he is "almost certainly going to do, but I'm convinced it's an error".
"This is an economy that simply hasn't followed any textbook. Making a commitment on an economy that has been so difficult to forecast, that doesn't behave itself, risks credibility - and the last thing a central bank should do is have people question its credibility," said Kara at a debate held by the Association of Chartered Certified Accountants (ACCA) on Carney's challenges when he takes up the post in July.
"He's spoken about it in a speech in December, he's reiterated it again. Unfortunately it will go ahead."
Kara, who also worked at the BoE as a research director for four years in the early 2000s, acknowledged that there are some positives to forward guidance "but I feel the cost of a policy like this is far outweighing the benefit."
UK output has disappointed over the past couple of years, falling well short of estimates from a number of leading forecasters.
The likes of the International Monetary Fund (IMF), Office for Budget Responsibility (OBR), and BoE have all slashed their UK growth forecasts amid continued crisis in Europe and a global slowdown in demand.
Culture change at BoE
All the debate's panellists - UBS's Kara; James Barty, senior consultant at think tank Policy Exchange; Simon Hills, executive director of the prudential capital and risk team at the British Bankers' Association; and Professor Tony Travers, Director of LSE London - agreed that bringing in an outsider to run the BoE would give it the shake-up it desperately needs.
"Mr Carney inherits a bank built much in his predecessor's image. It's academic in composition, it's full of insiders, and it's distrustful of the financial sector," said Barty, who worked in financial markets for 25 years.
"Some may say that that last point is a good one, but I would argue that it's the BoE's lack of understanding of the financial sector that has actually driven most of its mistakes - and there have been plenty of mistakes.
"The BoE didn't see the financial crisis coming. It was slow to understand it once it was started. And its response has been dogged by a lack of understanding of consequences of that crisis."
Barty said it is imperative that Carney's BoE brings in people with an understanding of the financial markets gained through experience.
"If you look at the composition of the Bank, the current governor and all of his deputies are either lifetime Bank men, or academics who become Bank men. Between them they have barely a couple of years' experience in the financial sector," he said.
'Open day on banker bashing'
LSE academic Travers said Carney must also work to change the culture outside of the BoE when it comes to politicians' attitudes.
Vitriol has poured out of parliament in the aftermath of the financial crisis, fuelled by a public perception that it was rogue banks that caused the system to meltdown and a number of scandals, such as Libor fixing, that have since been exposed.
"I think one of the striking challenges of the post-2008 world is in a way it has liberated not only banker bashing, but an open day - or open year, really - on certain kinds of business activity, which can be read externally as an anti-business climate," said Travers.
"It's not the BoE governor's responsibility to tell politicians what to do, but I think in the debate about the future of banking and financial services in Britain, Mark Carney will be enormously important in trying to balance the populism that has undoubtedly stalked not only the corridors of power, but Fleet Street and beyond.
"[Financial services] is an industry that will grow in the future and the UK has to decide not to opt out of that growth. I think the new Bank governor really has to help stand out against damaging populism."
Hills of the British Bankers' Association urged Carney, who is an ex-Goldman Sachs banker and currently governor of the Bank of Canada, to "understand that tension between more lending, more capital, and more liquidity."
"I would want to challenge him to wonder whether we're adopting a belt and braces approach. Are we going to end up in a situation that results in the stability of the graveyard? I do hope not," said Hills.
He noted that banks were being required to significantly build up their capital buffers under new regulatory rules, but that they are also under pressure to increase liquidity in the markets and improve the flow of credit into the real economy.
Related articles:
Mark Carney Profile: Incoming Bank of England Governor
Mark Carney: Inflation Better Target Than Growth for Bank of England