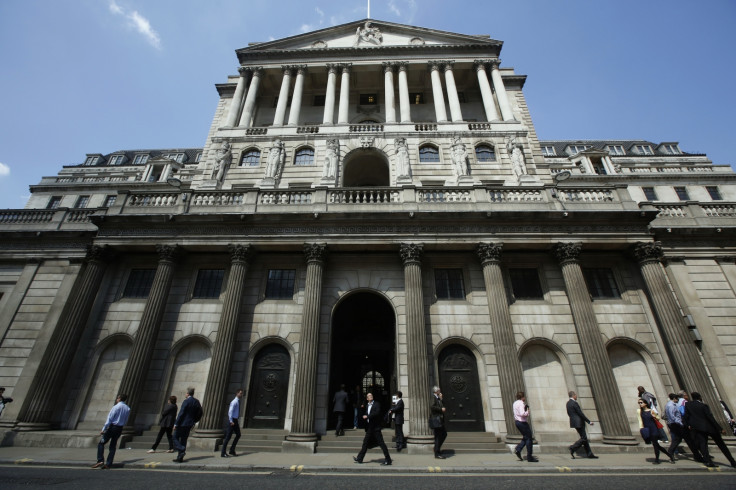 The FTSE 100 was boosted on 9 July after the Bank of England announced it would hold interest rates steady at 0.5% and maintain its £375bn quantitative easing programme.
Stock markets throughout Europe rose on the hope that a solution to Greece's debt will be found this weekend at an emergency EU summit.
"Associated British Foods made strong gains as sales from its Primark business offset a sharp drop in sugar production," said AJ Bell investment director Russ Mould.
"The increase in Primark's sales, which were up 13% in the first 40 weeks of the year, has been driven by an 8% increase in selling space and very high sales densities in stores opened in the past year."
Overall the FTSE 100 gained 1.40% to close at 6,581.63.
After losing more than 35% of share values on 8 July on news in the budget that the Climate Change Levy exemption would end for renewable energy sources, the Drax Group, owners of the Drax power station, saw a 7.34% rebound in share prices.
FTSE 100 biggest risers
Associated British Foods Plc +149.00 (+5.08%) 3,080.00
Taylor Wimpey Plc +8.70 (+4.94%) 184.90
Hargreaves Lansdown Plc +51.00 (+4.67%) 1,142.00
Barratt Developments Plc +26.00 (+4.37%) 620.50
Mondi Plc +58.00 (+4.22%) 1,432.00
FTSE 100 biggest fallers
Next Plc -125.00 (-1.67%) 7,355.00
Randgold Resources -40.00 (-0.95%) 4,182.00
Sainsbury (J) Plc -1.00 (-0.39%) 253.50
Sports Direct Intl Plc -2.50 (-0.35%) 706.50
Rolls Royce Holdings Plc -1.50 (-0.20%) 757.00
FTSE AIM 100 biggest risers
Fevertree Drinks Plc +21.00 (+6.65%) 337.00
RWS Holdings Plc +7.50 (+5.94%) 133.75
Gooch & Housego +46.00 (+5.38%) 901.50
Petroceltic International Plc +3.75 (+4.40%) 89.00
Utilitywise Plc +8.50 (+3.59%) 245.00
FTSE AIM 100 biggest fallers
Hutchison China Meditech -157.50 (-9.05%) 1,582.50
Xeros Group Plc -11.75 (-4.32%) 260.00
Velocys Plc -4.00 (-4.17%) 92.00
Tissue Regenix Group Plc -0.75 (-3.90%) 18.50
Pan African Resources Plc -0.17 (-1.98%) 8.43