Greek debt crisis: Frail pensioners queue in blazing sun to withdraw €120 from banks [Photo report]
Greek banks remain closed until at least Monday 19 July amid fears the country's cash reserves could soon run dry. Pensioners without bank cards have been hit particularly hard, as they have had to visit banks in person to withdraw part of their pensions.
Hundreds of elderly Greeks have been forced to stand in the blazing sun, queuing and jostling for position outside the few banks that have opened specifically to allow them to withdraw a weekly allowance of €120 (£86, $133) each.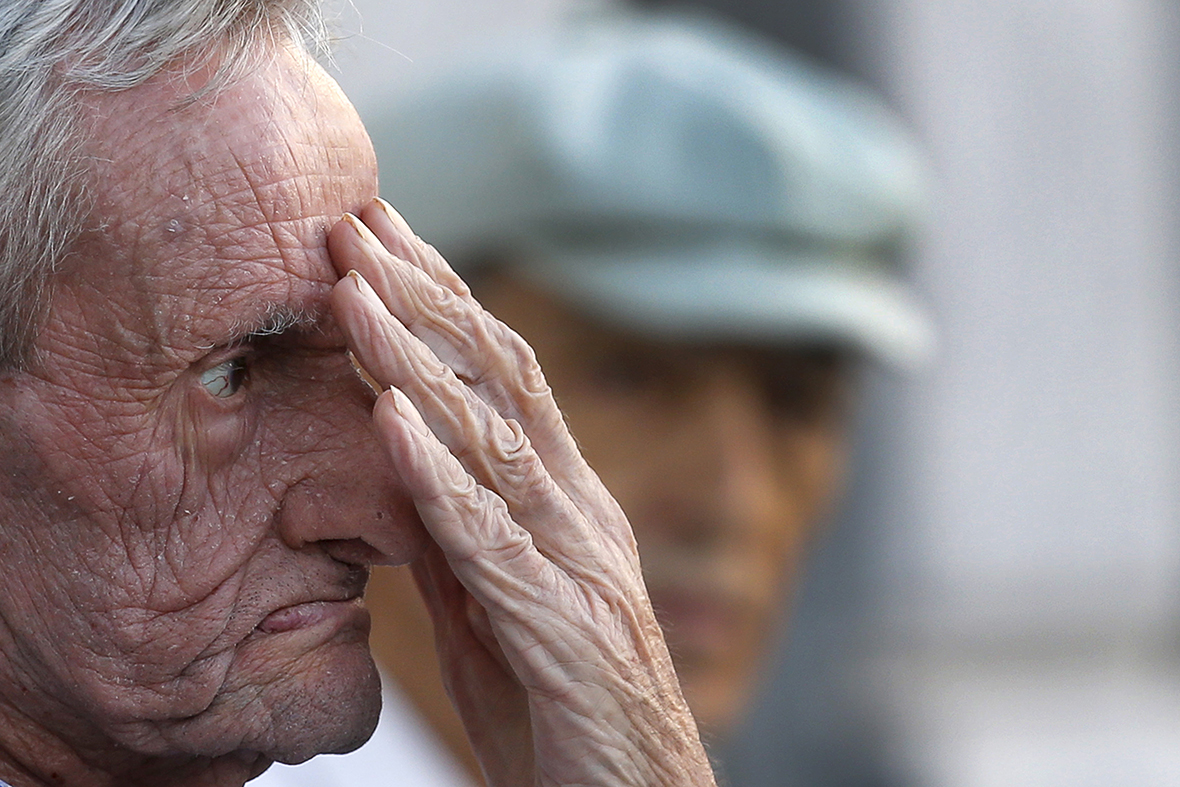 In one piece of good news, an elderly man pictured crying outside a bank after he could not withdraw a pension will receive help from an Australian businessman who recognised him in photographs as a family friend.
The image of Giorgos Chatzifotiadis, 77, weeping on the floor outside a bank in the city of Thessaloniki became one of the defining images of the current Greek financial crisis. Australian James Koufos noticed how much he looked like an old friend of his father, who died 18 months ago. After speaking to his mother, who still lives in Greece, it was confirmed Chatzifotiadis was indeed an old family friend.
After setting up a trust fund and asking for donations via Facebook, Koufos said he is now going to fly over the Greece from Sydney to meet Chatzifotiadis.
Other people have been standing in line at ATMs to withdraw their daily cash allowance of €60. A number of banks have even lowered the limit to €50 as supplies of banknotes run low.
Sources familiar with the country's financial system said Greek banks could start to run out of cash in days if creditors do not agree to a new aid deal. Greek banks have enough liquidity in cash machines to serve the public until 13 July, Louka Katseli, head of the Greek bank association, said.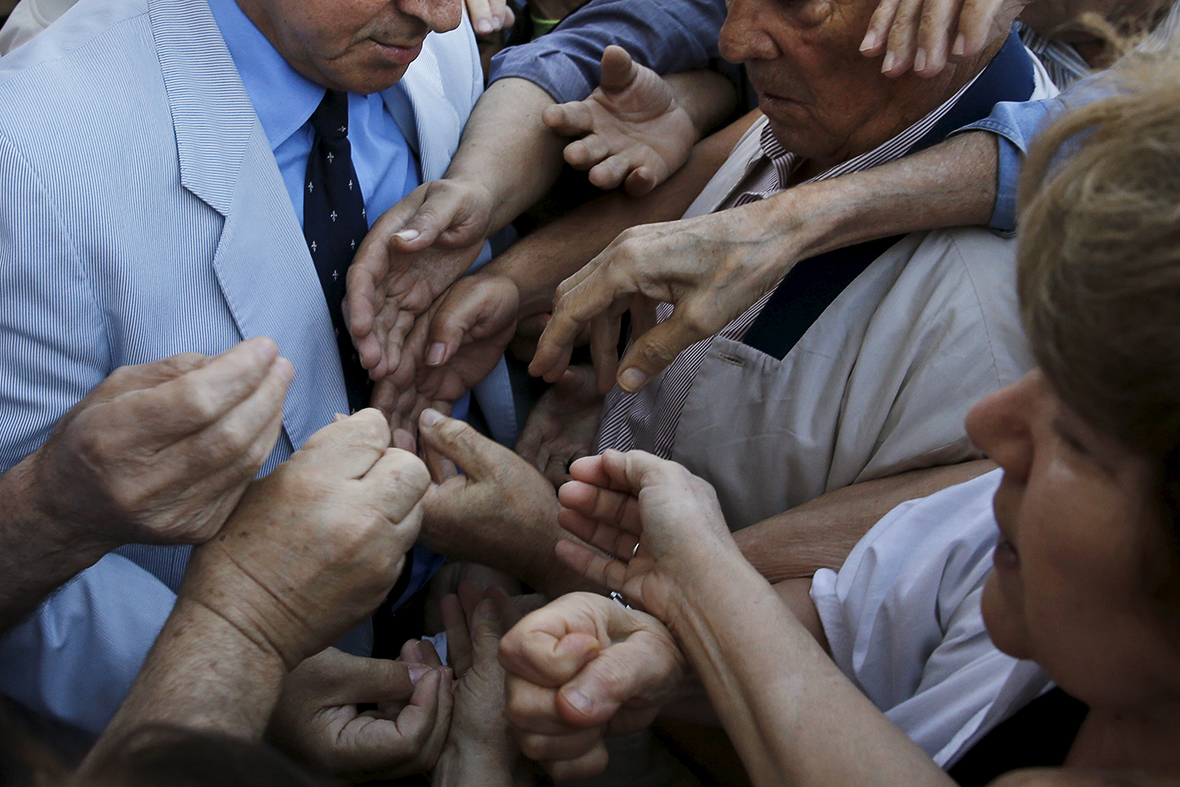 Greece's government is racing to finalise a plan of reforms for its third bailout, hoping this time the proposal will meet with approval from its European partners and stave off a potentially catastrophic exit from Europe's joint currency.
Prime Minister Alexis Tsipras is meeting with finance ministry officials a day after the government requested a new three-year aid programme from Europe's bailout fund and promised to immediately enact reforms, including to taxes and pensions, in return.
If Tsipras does not get a deal, Greece faces an almost inevitable collapse of the banking system, the first step for the country to fall out of the euro.
© Copyright IBTimes 2023. All rights reserved.