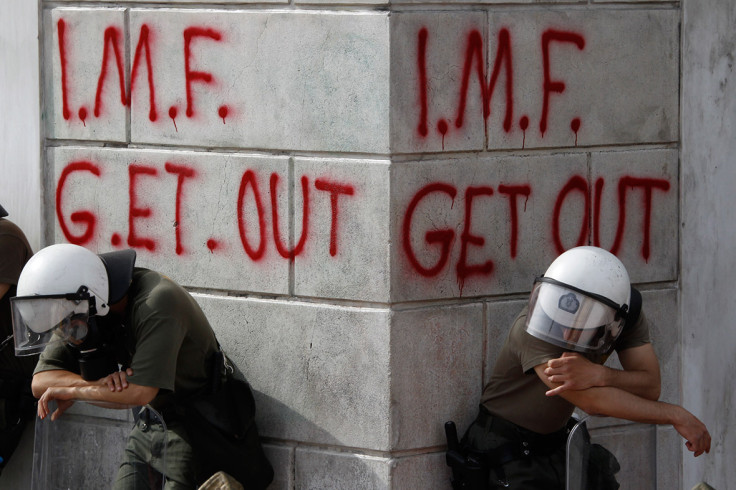 As negotiations in the Greek debt crisis struggled on Friday 19 June, FTSE 100 investors kept a steady hand.
"Shrewd investors appear to have taken advantage of the lack of news flow to hunt down value stocks," said Russ Mould, investment director at AJ Bell, "with supermarkets and pharmaceutical companies proving to be a particular hit."
The European Central Bank saved Greek banks from turning sour with a €1.1bn (£786.3m, $1.24bn) emergency cash infusion. Greek Prime Minister Alexis Tsipras attempted to keep hopes alive that a deal can be done to avoid default.
Pharmaceutical maker Hikma saw +2.74% gains, while supermarkets Tesco, Sainsbury's and Morrisons were all lifted along with retailers Burberry and Sports Direct.
The market closed on 19 June at 6,710.45. Royal Mail, Diageo, and Glencore were all among the biggest fallers.
FTSE 100 biggest risers
TUI AG +33.00 (+2.94%) 1,156.00
ARM Holdings Plc +30.00 (+2.76%) 1,118.00
Hikma Pharmaceuticals +52.00 (+2.74%) 1,947.00
London Stock Exchange Group Plc +54.00 (+2.30%) 2,404.00
St James's Place Plc +19.00 (+2.18%) 891.50
FTSE 100 biggest fallers
Fresnillo -14.50 (-1.99%) 712.50
Glencore Plc -4.80 (-1.74%) 271.55
Royal Mail Plc -6.50 (-1.28%) 502.50
Randgold Resources -48.00 (-1.06%) 4,498.00
Diageo Plc -19.00 (-1.00%) 1,879.00
FTSE AIM 100 biggest risers
Polar Capital Holdings Plc +48.00 (+12.05%) 446.50
James Halstead Plc +37.00 (+9.70%) 418.25
Fyffes Plc +8.13 (+9.50%) 93.63
Numis Corporation +16.75 (+6.45%) 276.25
Hutchison China Meditech +107.50 (+5.95%) 1,915.00
FTSE AIM 100 biggest fallers
Tungsten Corporation Plc -3.50 (-5.62%) 58.75
Powerflute OYJ -3.25 (-4.73%) 65.50
Vertu Motors Plc -2.25 (-3.49%) 62.25
NewRiver Retail Ltd -10.50 (-3.34%) 304.00
M&C Saatchi -10.50 (-3.28%) 309.50