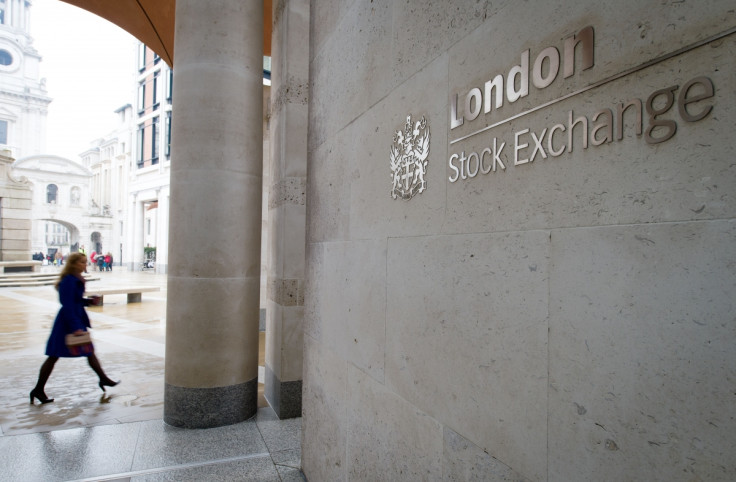 UK stocks kicked off the week on a downbeat note on Monday 25 January, dragged lower after a fresh slump in oil prices saw both Brent crude and West Texas Intermediate lose around 4%. The FTSE 100, London's blue-chip stock, fell 0.39% 5,877.00 and was followed in the red by its European counterparts, with Germany's Dax and France's CAC 40 losing 0.29% and 0.58% respectively, while the Pan European Stoxx 600 index fell 0.61%
Crude prices jumped 9% on 22 January to close at their highest level in two weeks but were on the back foot again, with Brent crude plunging 3.91% to $30.97 (£21.71) a barrel and West Texas Intermediate tumbling 4.31% to $30.86 a barrel (£21.60). The decline came after Iraq announced record-high oil production feeding into an already over-supplied market.
"The correlation between crude oil and European stock markets is at multi-year highs right now, and thus the threat of another leg lower in oil serves as a worrying backdrop for bullish indices traders," said IG's market analyst Joshua Mahony. "With that in mind, the suggestion from OPEC general secretary [Abdallah Salem] El-Badri that a solution needs to be found for the current oil price crash, could serve as a bullish sign to some."
Mahony, however, warned that the destiny of oil's prices remained firmly in Saudi Arabia's hands.
"It is foolish to believe anyone but Saudi Arabia will be the master of OPEC's fate, given the clear disregard the nation has shown towards the wishes of fellow members who desperately need higher oil prices to balance the books," he said. "Oil will remain low for as long as Saudi Arabia deems it necessary."
On the corporate front, bankers were among the biggest losers of the session, with Lloyds, Royal Bank of Scotland and Barclays all firmly in the red after Sky News revealed on Saturday (23 January) a number of British lenders were preparing to set aside billions of pounds for provisions against the payment protection insurance mis-selling scandal.
B&Q owner Kingfisher plunged after unveiling a five-year transformation plan aimed at a £500m sustainable annual profit uplift. However, the group warned profits were likely to suffer a £50m hit in the 12 months of the plan, rising to between £70m and £100m in the second year.
The slump in oil prices was heavily felt on London's second tier market, with Tullow Oil, Amec Foster Wheeler and Weir Group all among the day's five worst performers, while IMI and Spectris fell after both were downgraded by analysts at Credit Suisse.
FTSE 100 - Top 5 risers
Glencore 80.50p +2.44%
Berkeley Group Holdings 3544.00p +2.28%
Sage Group 567.00p +2.25%
Persimmon 1947.00p +1.88%
AstraZeneca 4438.50p +1.79%
FTSE 100 - Top 5 fallers
Kingfisher 324.00p -6.09%
Lloyds Banking Group 63.33p -5.28%
Barclays 181.50p -4.85%
Royal Bank of Scotland Group 250.80p -4.31%
BT Group 469.95p -3.55%
FTSE 250 - Top 5 risers
Allied Minds 285.60p +6.57%
Ted Baker 2800.00p +6.06%
Genus 1433.00p +4.75%
Ophir Energy 88.10p +4.69%
Telecom Plus 971.50p +4.69%
FTSE 250 - Top 5 fallers
IMI 765.50p -5.67%
Tullow Oil 140.50p -4.94%
Weir Group 844.50p -4.68%
Amec Foster Wheeler 380.70p -4.47%
Spectris 1558.00p -4.00%