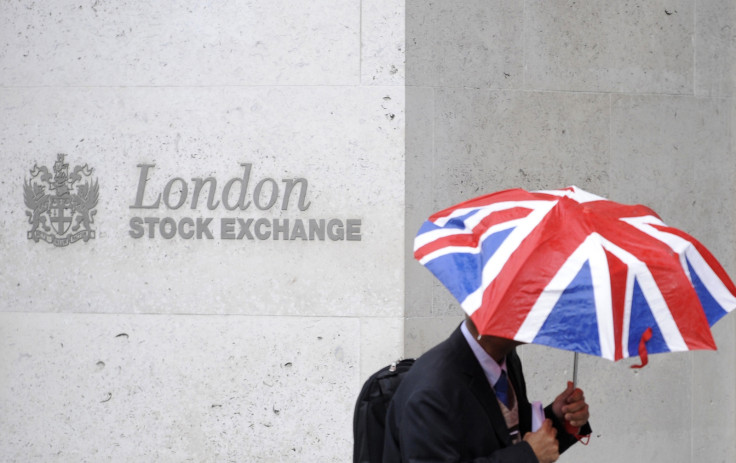 UK and European equity markets pared losses and closed higher on 26 January as oil prices halted a two-day slide to move above the $30 (£21) a barrel threshold.
London's FTSE 100 closed up 0.59% to 5,911.49 and was followed into the black by its European counterparts, with France's CAC 40 and Germany's Dax gaining 1.05% and 0.89% respectively, while the Pan European Stoxx 600 was up 0.87%.
Oil prices plunged amid ongoing concerns over a global oversupply and fresh anxiety over a slowdown in China before recouping some of the losses, as Brent crude gained 2.83% to $31.39 a barrel, while West Texas Intermediate rose 2.47% to $31.11 a barrel.
"At this point, a decision between Opec and non-Opec members to cut production is not the important element; the key point is such talk allows the price to move upwards to a position where bears can hit the 'sell' button once again," said Chris Beauchamp, senior market analyst at IG.
"Rallies in oil in recent months have only lasted a few days, and once talk of a deal dries up, the way will be clear for the downtrend to resume."
The recovery in oil prices boosted commodity-related stocks, with Anglo American, Glencore, Fresnillo, Rio Tinto and Antofagasta all among the main top five risers on London's blue-chip index, while Tullow Oil led the winners on the FTSE 250.
At the other end of the scale, easyJet was in the red after reporting the terrorist attacks in Paris and Sharm el-Sheikh and adverse currency movements had a negative impact on its third quarter revenue, while Dixons Carphone was also on the back foot despite reporting a 5% increase in like-for-like revenues across its European regions.
On London's second tier index, housebuilding group Crest Nicholson was on the rise after posting better-than-expected annual profits, while pub operator Marston's gained after delivering a strong set of results, with like-for-like sales climbing 3% over the Christmas period.
FTSE 100 - Top 5 risers
Anglo American +11.87%
Glencore +7.92%
Fresnillo +5.40%
Rio Tinto +5.03%
Randgold Resources +4.90%
FTSE 100 - Top 5 fallers
EasyJet -2.88%
Shire -2.54%
Mondi -2.52%
Dixons Carphone -2.44%
Provident Financial -2.36%
FTSE 250 - Top 5 risers
Tullow Oil +11.12%
TalkTalk Telecom Group +6.84%
Acacia Mining +6.78%
NMC Health +5.96%
Crest Nicholson Holdings +5.56%
FTSE 250 - Top 5 fallers
PZ Cussons -8.88%
Ocado Group -3.39%
CLS Holdings -2.80%
Zoopla Property Group -2.70%
Auto Trader Group -2.69%