Market round-up: FTSE gains as BoE hold rates and commodity stocks soar on weak US dollar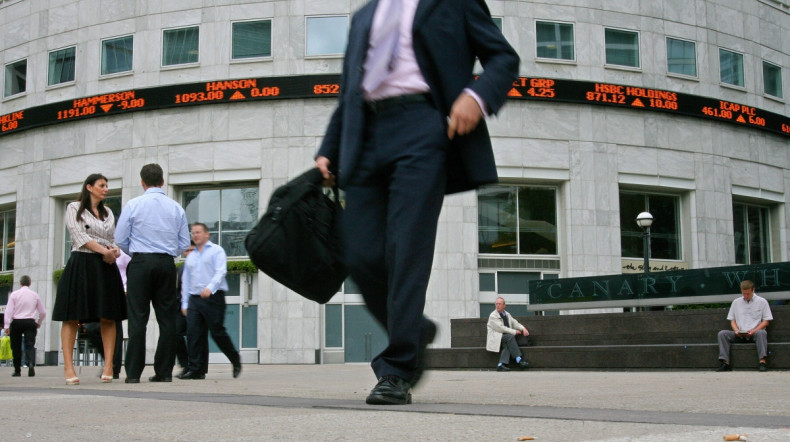 The FTSE 100 gained 1.06% on 4 February, with the bluechip index soaring at the open as the weak US dollar caused mining stocks to jump. All eyes were on the Bank of England on Super Thursday, with the Monetary Policy Committee publishing its interest rate decision and the Bank's inflation report coming out. The MPC surprised no one when it announced it decided against an increase in central interest rates.
The UK's interest rates remained at 0.5%, while the asset purchasing programme was kept at £375bn (€489bn, $547bn). BoE governor Mark Carney said in the press conference after the announcement that a rate rise in the short term was more likely than a rate cut.
The FTSE 100 erased some of its early morning gains when the BoE said it was expecting a very limited increase in UK GDP growth in the coming years, with the economy expanding 2.4% in 2017 and 2.5% in 2018.
Both 2017 and 2018's GDP numbers have been revised down from 2.7% and 2.6% respectively. The current year is expected to see an economic growth of 2.2%, against a previous estimate of 2.5%.
However, overall, the FTSE still gained, with commodities leading the surge. Anglo American gained 19.18%, its biggest gain in eight years. Shell was also among the biggest risers. The oil giant reported an 80% drop in pre-tax profit but continued cost cutting plans ahead of the BG takeover.
Miners soared on 4 February as the US dollar fell against other currencies. As oil and commodity benchmarks are set in US dollars on the global market, a weaker dollar causes oil prices to rise. When the dollar loses in value, foreign currencies gain against it, meaning people around the world have to pay less in their own currency for a barrel of oil.
FTSE 100 risers
Anglo American +19.95%
Glencore +15.97%
Antofagasta +14.56%
BHP Billiton +10.79%
Rio Tinto +10.27%
FTSE 100 fallers
Astrazeneca -6.10%
Coca Cola HBC -5.57%
Imperial Tobacco -3.49%
Johnson Matthey -2.66%
Diageo -2.22%
FTSE 250 risers
Tullow Oil +11.04%
Vedanta Resources Plc +9.22%
Amec Foster Wheeler plc +8.36%
Evraz +7.80%
Ophir Energy +7.27%
FTSE 250 fallers
Pendragon -4.44%
Sophos Group plc -4.13%
CLS Holdings plc -3.88%
Barr (A.G.) -3.82%
Entertainment One Ltd -3.64%