Market round-up: LSE rally lifts FTSE 100 to two-month high as Barclays falls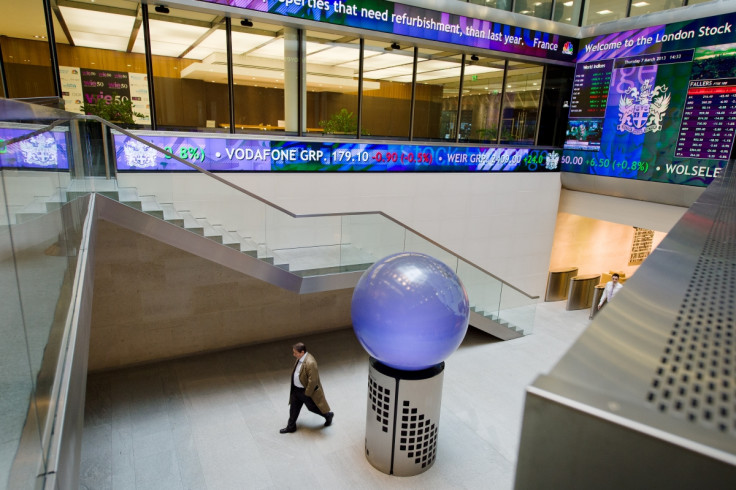 The FTSE 100 edged up on Tuesday (1 March), after yesterday's drop. After the Shanghai Composite gained almost 1.7%, the FTSE followed, led by the London Stock Exchange (LSE).
The LSE jumped after New York Stock Exchange owner Intercontinental Exchange is mooting an offer for the company. This comes as the LSE is in talks to merge with German exchange and marketplace Deutsche Börse. The company said on Friday (27 February) that the merger could be derailed by a Brexit.
While LSE was among the biggest risers, Barclays dropped almost 9% after it recorded a fall in profits.
In the 12 months to 31 Dececember 2015, the FTSE 100 lender posted a 2% year-on-year decline in adjusted pre-tax profit to £5.4bn (€6.9bn, $7.5bn) as the loss before tax in the group's non-core businesses grew 24% from the corresponding period in 2014 to £1.46bn.
The wider loss deriving from non-core operations offset a 9% year-on-year growth to £4.22bn in attributable profit in the bank's core operations, which also saw Barclays book a 2% increase in impairment costs due to a number of single name exposures in the investment bank.
The lender, which booked a £1.45bn provision for PPI mis-selling, unveiled plans to simplify its business structure into two separate divisions, Barclays UK – which will become a UK ring-fenced bank – and Barclays Corporate and International. As a result, the London-listed bank indicated it intends to sell its 62.3% stake in Barclays Africa, which will see it scrap approximately 40,000 jobs and save around £2bn per year.
Brexit
The FTSE has been volatile over the last weeks, not least because of the possibility of a Brexit. The UK government announced a referendum on the country's EU membership will be held on 23 June.
John Wyn-Evans, investment strategy chief at Investec said, however, that a Brexit would not have a direct negative effect on the FTSE companies. John Wyn-Evans, Head of Investment Strategy at Investec Wealth & Investment, commented on what a Brexit would mean for equities.
"In terms of equities, it is worth noting that large UK companies have recently been battered by influences well beyond these shores," Wyn-Evans said in a note. "Resource companies have been affected by collapsing commodity prices and exporters to emerging markets by the slowdown in China, for example.
"The fortunes of such large companies will not be materially affected by domestic events. Indeed, a weaker pound would bolster profits by making our exports more attractive and by flattering the translation of earnings booked overseas. Dividends declared in dollars would enhance yields to sterling investors."
FTSE 100 biggest risers
LSE +7.17
Direct Line +5.40%
Legal & General +4.10%
Worldpay +4.08%
Prudential +3.94%
FTSE 100 biggest fallers
Ashtead -8.82%
Barclays -8.11%
Fresnillo -6.20%
Hikma Pharmaceuticals -3.51%
Randgold Resources -2.47%
FTSE 250 biggest risers
Greggs +15.56%
Allied Minds +12.55%
Rotork +12.10%
Entertainment One +9.42%
Serco +8.88%
FTSE 250 biggest fallers
Lancashire Holdings -6.27%
Ocado -5.00%
IPF -4.44%
Bank of Georgia -3.54%
St Modwen Properties -3.00%
© Copyright IBTimes 2023. All rights reserved.