Market round-up: Osborne's Budget sends shares soaring but sugar tax weighs fizzy stocks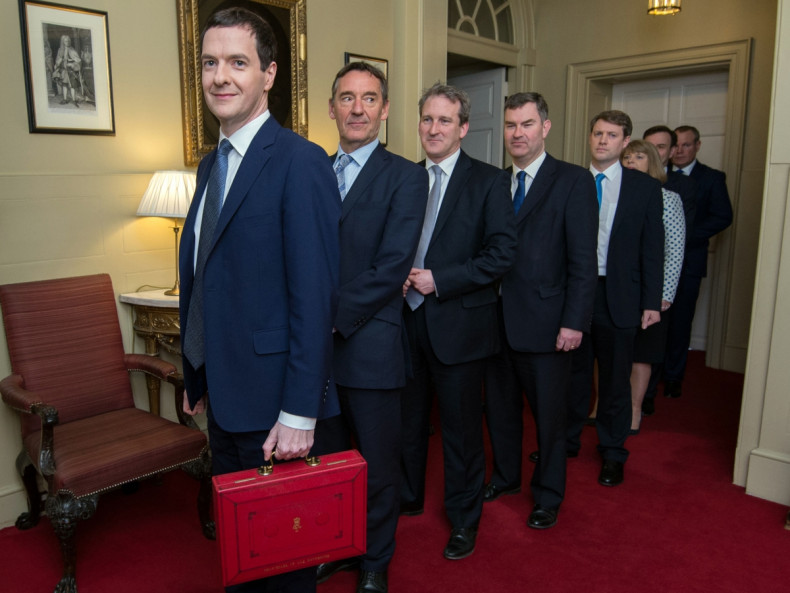 The FTSE 100 soared on Wednesday (16 March) after George Osborne's Budget sent stocks jumping. All in all, Footsie investor considered the economic policies set out by the Chancellor to be positive for businesses.
Oil and gas stocks such as Shell and BP were boosted by the abolishment of petroleum revenue tax. In addition to Osborne's tax relief, petro-shares jumped after Brent Crude jumped over $40 again.
"A jam-packed afternoon for region-specific data has left the global indices in a variety of different states this Wednesday," Connor Campbell, market analyst at SpreadEx, commented. "From the FTSE's perspective George Osborne's eighth annual budget was, when everything is weighed up, a positive one, rising around 0.7% as the afternoon went on."
The Budget did take its toll on some companies, especially those depending on the sale of fizzy drinks. The Chancellor introduced a sugar levy on the soft drink industry. Unilever and Coca Cola HBC were among the biggest fallers after the news.
Osborne also abolished business rates for small companies and pledged to clamp down on big tax avoiders.
Property stocks, such as Taylor Wimpey and Barratt Developments, jumped on Wednesday, despite the fact that Osborne extended a planned hike to stamp duty and exempted them from his cuts to Capital Gains Tax (CGT). They are the latest in a string of tax increases on property investors.
"The chancellor said that this government would tax the things it wants to reduce not the things it wants to encourage," said Richard Lambert, chief executive of the National Landlords Association (NLA). "On that basis, it's clear he does not regard ordinary people putting their own money into providing homes as worthwhile."
Market movers
Investors will soon focus their attention on the US, where the Federal Open Market Committee will publish its decision on the central interest rate. The FOMC is very unlikely to hike the rate, but the markets are closely watching any possible hints about an increase in the coming months.
The Fed has already flagged it might not impose four gradual interest rates of 0.25 percentage points each in 2016 as it promised. It still has four FOMC meetings after Wednesday and is largely expected to keep the interest rate base at 0.25%-0.5% for a while.
Apart from Budget policies and central bank decisions, UK indices were also moved by major travel companies. Thomas Cook and TUI both plummeted on Wednesday, after receiving a downgrade from Citigroup analysts.
FTSE 100 biggest risers*

Hikma Pharmaceuticals +5.87%
St James's Place +3.78%
Taylor Wimpey +3.31%
Royal Dutch Shell +3.13%
Barratt Developments +2.97
FTSE 100 biggest fallers
Tui -5.50%
Antofagasta -3.29%
Smiths -3.06%
Shire -3.00%
Worldpay -2.45%
FTSE 250 biggest risers
Tullow Oil +7.65%
Allied Minds +6.20%
Ladbrokes +5.92%
Caim energy +5,90%
Pets at Home +5.84%
FTSE 250 biggest fallers
Thomas Cook -6.35%
Moneysupermarket.com -4.77%
Evraz -3.13%
P2p Global Investments -2.61%
St Modwen Properties -2.53%