George Osborne attempted to smooth over some grim economic news by focusing on attention-grabbing policies in his 2016 Budget. The independent Office for Budget Responsibility (OBR) revealed its GDP growth forecasts for the UK economy had been revised down from 2.5% to 2.2% for 2017, and 2.1% for the following three years.
The dip would have pushed Osborne off his 2019/20 budget surplus target, but the chancellor announced additional public sector cuts of £3.5bn ($4.9bn) by the end of the parliament to keep his ambitious £10bn promise in play.
2016 Budget key points
UK economic growth revised down
Extra £3.5bn of public sector cuts
Osborne sticks to £10 budget surplus pledge by 2019/20
A new 'sugar tax'
Fuel and alcohol duties frozen
Disabled people hit by reforms
VAT crackdown on overseas online firms
Lifetime ISA announced
Rule breaker
Osborne also admitted he broke his debt/GDP ratio promise as borrowing rose at a faster pace than economic growth in 2016. In addition, more salt was added to Osborne's fiscal wounds as the OBR revised down the UK's productivity growth.
"The most significant forecast change we have made since November has been to revise down potential productivity growth," the organisation said.
"The data available in November showed a pick-up in productivity growth in mid-2015, consistent with our assumption that the receding financial crisis would exert less of a drag and that trend productivity growth would return to its pre-crisis average rate by the end of the forecast. But more recent data suggest that this was another false dawn."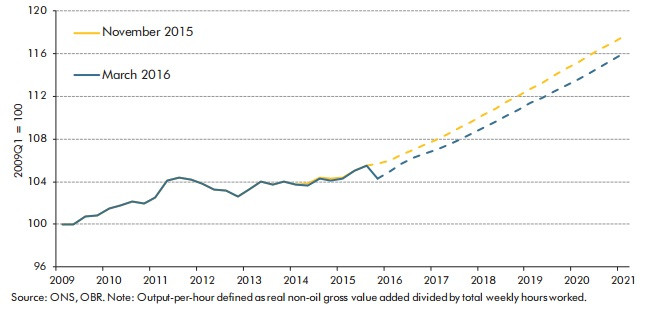 More pain
Disabled people will be among the hardest hit by Osborne's commitment to a budget surplus. However, the chancellor claimed the disability budget would rise by £1bn.
But Labour have warned that reforms around the Personal Independence Payment (PIP) will see around 200,000 claimants £3,000 a year worse off. In total, the changes will save the Treasury £1bn. The soft drinks industry will also be under pressure from Osborne's Budget plans.
Jamie Oliver's victory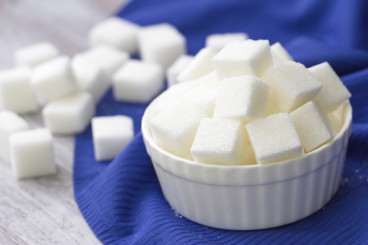 The chancellor announced a so-called "sugar tax", which will come into force in 2018 and raise £520m in its first year.
The levy was welcomed by Labour leader Jeremy Corbyn and comes after celebrity chef Jamie Oliver lobbied the government over the issue.
However, small operators will be exempt from the new levy.
Elsewhere, Osborne's economic prospectus offered a mixed bag for Britain's business. The chancellor promised to slash corporation tax from 20% to 17% by 2020. The Treasury claimed the measure would benefit more than one million companies and ensure the UK has lowest corporation tax rate of any G20 nation.
VAT crackdown
Elsewhere, the government is set to crack down on VAT avoidance. The Treasury claimed overseas online sellers are undercutting retailers in the UK by not paying the levy. HM Revenue and Customs (HMRC) will now have more powers to clamp down on non-compliant traders, including making the companies liable for unpaid VAT.
"With the cut in corporation tax, the chancellor continues to tread a tricky tightrope of luring business through lower tax rates while showing he is tough on avoidance. The drop in corporation tax isn't all it seems – as the tax base is widening through limiting deductions against profit," said Kevin Nicholson, head of tax at PwC.
Lifetime ISA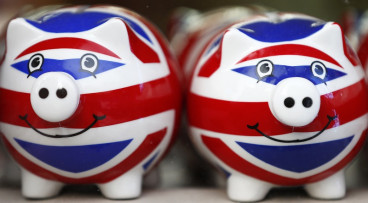 Meanwhile, savers were offered a number of sweeteners from Osborne. A new lifetime allowance was unveiled by the chancellor, which will allow under-40s to save up to £4,000 a year and receive a government bonus of 25%, or £1,000.
The accounts will be available from 2017. The overall annual ISA subscription limit will also be increased to £20,000 from next year.
"The lifetime Isa is a gimmick that will only appeal to younger savers looking for help getting on the housing ladder. Very few people will use a Lifetime Isa to save for old-age and pensions are still the best retirement savings vehicle," warned Adrian Walker, a retirement planning expert at Old Mutual Wealth.
Elsewhere, 500,000 people will be taken out of 40p income tax rate as Osborne revealed he would raise the higher threshold by £2,000 to £45,000 from April 2017. The current personal tax-free allowance of £11,000 will be increased to £11,500 on the same date.
Drinking and driving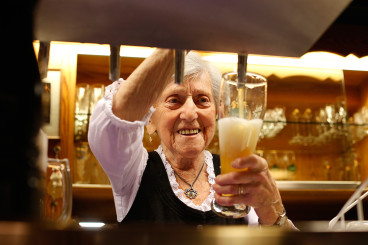 Landlords and punters will also be pleased by Osborne's Budget. The chancellor said he would freeze beer and cider duties in cash terms in 2016. "Pubs play an important role in their local communities," the Budget statement noted.
However, levies on most wines and higher strength sparkling cider will rise at the Retail Price Index (RPI) inflation rate from 21 March 2016.
Motorists are also winners. Osborne was expected to hike the tax on petrol and diesel, but the chancellor avoided a backbench backlash and froze fuel duty for the sixth year in a row. Osborne estimated the move will save an average driver £75 per year.
Mike Cherry, the policy director at the Federation of Small Businesses, welcomed the measure. He said: "Freezing fuel duty will be universally welcomed by small businesses right across the country."
Finally, it would not be a major economic statement from Osborne without mention of the "Northern Powerhouse". The chancellor announced the green light to the High Speed 3 rail link between Leeds and Manchester as well as an extra £236m for road improvements across the region.