Market turmoil: FTSE 100 dragged down by mining and energy shares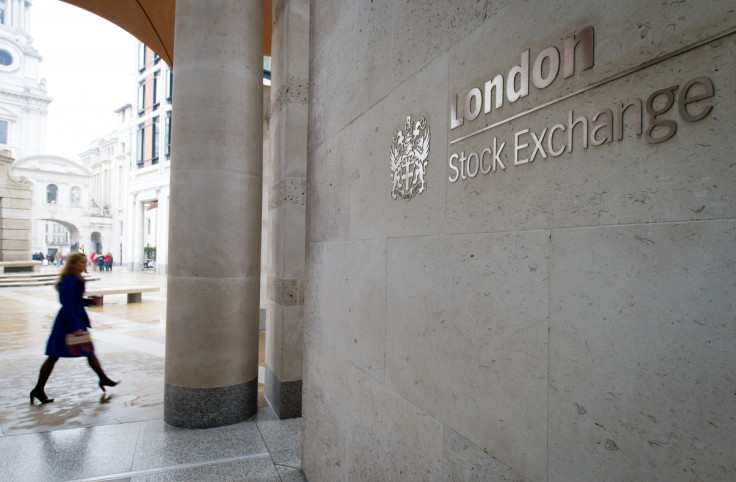 UK stocks tumbled on Thursday 7 January, taking their cue from their European and Asian counterparts, with energy and mining stocks hitting a new 11-year low on the back of growing concerns over the health of the Chinese economy.
For the second time this week trading was halted in China after the circuit breakers of the Shanghai Composite Index were triggered 29 minutes in the session, as the index slumped by over 7%.
Admittedly, shares in Europe and Britain recouped some of the earlier losses following news that China will be suspending the stock market circuit breaker rule that has wreaked such havoc this week, but the blue-chip FTSE 100 index closed 1.96% down to 5954.08.
"It seems that investors, for now at least, are taking the news as a positive, the move ostensibly preventing the panic-pause-more panic pattern that appeared in the Chinese markets on Monday and Thursday from repeating itself," said Spreadex's financial analyst Connor Campbell.
"We'll just have to see how it works in practice tomorrow (Friday) morning, as whilst the exacerbating nature of the circuit breaker rule may have been removed, the fear-inspiring issues currently scaring the bejesus out of investors remain unsolved."
The FTSE 350 Mining and Oil and Gas indexes all fell over 4%, as Anglo American and Glencore fell 10.9% and 7.9% while Antofagasta and BHP both fell around 5%.
Aberdeen Asset Management also plunged over 7% after going ex-dividend and revealing in November its annual underlying pre-tax profits fell flat, due to slump in Asian equity markets.
With the main UK benchmark battered across the board, two stocks managed to buck the trend, with Randgold Resources and Next climbing 1.7% and 0.7% respectively. The former benefitted from traders rushing to invest in safe havens, while the latter continued a steady rebound after posting disappointing quarterly results earlier this week.
Among FTSE 250 stocks, Poundland was the standout loser of the session, as the discount retailer saw its shares plunge over 10% after warning its annual profit will be at the lower end of market expectations. The group blamed the disappointing forecast on "disastrous" conditions on the high street, which offset a 29% growth in sales in the third quarter.
Commodity-related stocks were also on the back foot, with Amec Foster Wheeler and Vedanta Resources losing 9% and 6% respectively.
At the other end of the scale, One Savings Bank was among the top risers on the FTSE 250 after analysts at Investec upgraded their rating on the stock from 'hold' to 'buy', and highlighted the "clear value" in the shares, despite their recent 18% fall since mid-December.
Home Retail Group was also firmly in the black, as it continued to gain ground after Sainsbury's revealed earlier in the week it could submit a fresh takeover bid for the company.
FTSE 100 - Risers
Randgold Resources Ltd.4,406.00p +1.80%
Next 6,910.00p +0.66%
Marks & Spencer Group 439.20p +0.11%

FTSE 100 - Fallers
Anglo American 240.65p -11.00%
Glencore 78.71p -8.32%
Aberdeen Asset Management 249.00p -7.78%
Antofagasta 410.60p -5.33%
EasyJet 1,669.00p - 5.06%
FTSE 250 - Risers
One Savings Bank 324.20p +4.55%
Acacia Mining 188.20p +3.81%
Home Retail Group 136.00p +2.72%
Supergroup 1,539.00p +2.40%
Rathbone Brothers 2,289.00p +1.64%
FTSE 250 - Fallers
Poundland Group 167.80p -12.60%
Vedanta Resources 239.60p -7.92%
Amec Foster Wheeler 395.10p -7.19%
B&M European Value Retail S.A.248.90p -6.67%
Entertainment One Ltd. 162.80p -6.65%
© Copyright IBTimes 2023. All rights reserved.