Marketmind: inflation contemplation
A look at the day ahead in Asian markets from Jamie McGeever.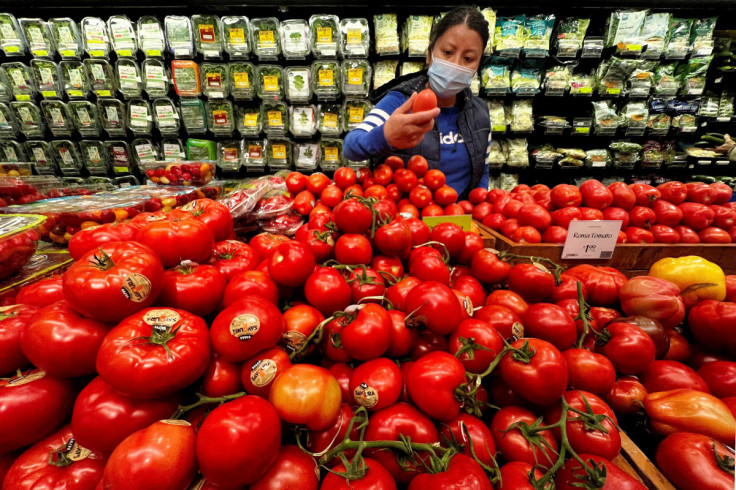 A look at the day ahead in Asian markets from Jamie McGeever.
World markets this week will be dominated by U.S. inflation figures on Tuesday, leaving Monday free for investors in Asia to digest the previous session's action on Wall Street and adjust positioning ahead of the numbers.
Indian consumer price inflation for January tops Monday's Asian economic calendar. Economists see a rise in the annual rate to 5.9% - the first rise since September, justifying the central bank's hawkish messaging when it raised rates last week.
Other regional highlights this week include Japanese Q4 and full-year GDP on Tuesday, rate decisions from Indonesia and The Philippines on Thursday, while China's Lenovo reports Q3 earnings on Thursday.
GRAPHIC - India inflation and repo rate
Overshadowing all that is the January U.S. inflation report. Economists expect monthly rates to tick up, but the annual measures to decline.
Revised figures on Friday showed that inflation in December was a little stronger than originally reported, and a closely-watched consumer inflation expectations survey showed a notable spike in the short-term outlook.
Little wonder, perhaps, that Wall Street ended the week on the defensive, implied rates and short-dated yields stayed elevated, and market volatility gauges ticked higher.
Froth continues to be taken off equities, particularly growth sectors. The Nasdaq has now only risen once in the last six sessions, the VIX volatility index hit a one-month high on Friday, and Goldman Sachs' indices of U.S., global and emerging market financial conditions rose to the highest in three weeks.
Tough talking on inflation from Fed officials was matched last week by their peers in Australia, India and Sweden, so the push is global.
GRAPHIC - MSCI Asia ex-Japan
Asian stocks ex-Japan on Friday fell more than 1%, resulting in the biggest weekly fall in four months.
It's a different story in Japan, where the Nikkei 225 index has risen five weeks in a row, its best run since 2020. That could be vulnerable to correction, however, if speculation around the man tipped to become the new Bank of Japan governor ends up strengthening the yen.
Sources have told Reuters that 71-year old academic Kazuo Ueda, a former Bank of Japan policy board member has been lined up to replace Haruhiko Kuroda as BOJ governor.
BOJ watchers and people who have worked with Ueda describe him as a pragmatist who is neither an explicit hawk nor a dove and is well-respected within the central bank.
"Ueda won't make any abrupt, hasty moves toward policy normalization. But he won't leave the side-effects of the BOJ's policy, such as dysfunctions seen in the bond market, unattended," said Nobuyasu Atago, a former BOJ official who has worked with Ueda.
GRAPHIC - Nikkei 225 - weekly change
Here are three key developments that could provide more direction to markets on Monday:
- India inflation (January)
- Fed's Bowman speaks
- ECB's Lagarde participates in Eurogroup meeting
(By Jamie McGeever; Editing by Diane Craft)
Copyright 2023 Thomson Reuters. All rights reserved.