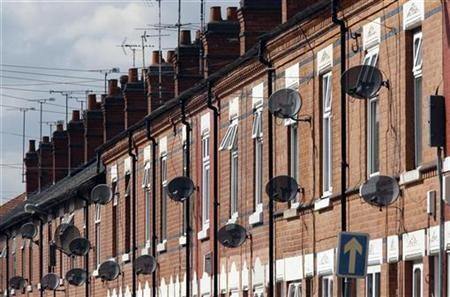 Confidence is slowly building among beleaguered consumers as the British economy shows small signs of improvement, with households at their least pessimistic about finances for two-and-a-half years, financial researchers Markit reported in their monthly Household Finances Index (HFI).
Falling inflation, rising employment, and upward revisions of economic data have helped ease the pressure on families, who have seen their disposable income eroded by a high cost of living and stagnant wage growth, while a deepening double-dip recession fuelled job fears.
"Team GB may have finished their quest for gold but, with the clouds lifting over the financial outlook, there's still something for households to cheer," Tim Moore, senior economist at Markit, said.
"While the Olympics perhaps helped give a warmer glow to household morale, the breadth of improvement spanning debt trends, inflation expectations, incomes and job security points to a more fundamental easing of the financial downturn.
"Indeed, the overall strain on finances was the least marked since December 2010, and hopes of a reduced squeeze on real incomes meant that households are the least downbeat about the financial outlook for almost two-and-a-half years."
Markit's HFI figure for August rose to 38.9, up from July's 37.5. Anything above the neutral 50 figure represents a positive change in household finances, while a number below signifies the negative.
Households were less pessimistic about the next 12 months for their finances, as the index rose for the fourth month running to 43.5 in August, up from the previous month's 43.1.
Britain's economy suffered a sharp contraction in the three months to June, with official data showing a -0.7 percent decline in output as heavy rainfall and lost productivity from an extra day off in celebration of the Queen's Diamond Jubilee weighed heavily on GDP.
It was the third consecutive quarter of recession.
However recent revisiting of the data shows that the manufacturing and construction sectors performed better than thought and may lead to the GDP figure being revised up to a -0.5 percent contraction for the second quarter.
An extra 113,000 full time jobs were added in the three months from April, revealed official figures, as the employment rate reached 71 percent - a four year high.
Unemployment fell to its lowest rate in almost a year, to 8 percent of 16 to 64-year-olds out of work.
This has helped improve the job confidence picture slightly.
"Although falling job security persisted in August, the latest reduction was less marked than during the previous month and the joint-slowest since February 2010," said Markit's HFI report.
"Moreover, private sector job insecurities were the least marked since May 2010."
While inflation unexpectedly rose in July to reach 2.6 percent, it has followed a general downward trend from its crippling peak of 5.2 percent in September 2011.
This has helped ease the pressure on stretched household finances as Britons struggle to make ends meet.
Wage growth has been well behind the rate of inflation, with earnings rising just 1.6 percent on the year in the three months to May, but as the gap narrows households will inevitable feel less of a pinch.