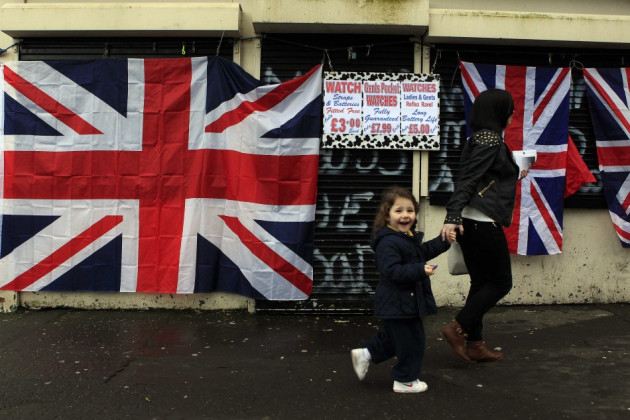 The UK households were more confident on their financial prospects in January with an index of personal finances declining at a slower pace in the month due to better consumer perceptions about inflation, job security and credit availability.
The Markit Household Finance Index (HFI) rose to 37.7 in January from a seven-month low of 36.8 in December, indicating an improvement in overall situation. However, the reading remained below the 50 threshold which showed deterioration in household finances in general.
The HFI, compiled each month by Markit tries to capture the consumer behaviour which is also assessed by the Bank of England for its policy deliberations.
About 31 percent of respondents noted deterioration in their financial situation, while 6 percent of respondents saw an improvement.
Inflation perceptions hit a five-month low and households reported the least downbeat sentiment about access to unsecured credit since the survey began four years ago, Markit said.
"January's survey provides a rare spot of good news on the consumer front, with households' financial sentiment rebounding appreciably after a dismal end to 2012," said Tim Moore, Senior Economist at Markit.
"Inflation perceptions are the lowest since last summer, while the index measuring households' appetite for major purchases picked up sharply from the near-record drop seen in December."
The measure of households' intention to make major purchases fell at the slowest pace since October 2010, primarily due to improved sentiments regarding access to unsecured credit. The central bank's Funding for Lending Scheme is channelling more credit into the broader economy.
The index measuring overall job security dropped the least since the survey began in early 2009. The index component showing outlook for the next 12 months showed that British households are more pessimistic about prospects for their personal finances.
"The unfavourable economic backdrop and squeezed incomes are clearly making it difficult to keep household finances on an even keel. Overall, however, households are having to making hay while the sun isn't shining, and January's upturn from the lows of 2012 suggests that some gradual financial improvements are being made in spite of fragile conditions across the UK economy," Moore added.