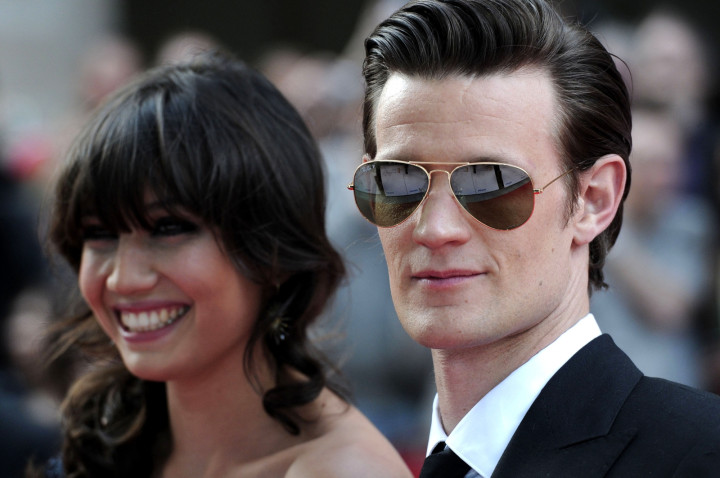 British actor Matt Smith has become the second male celebrity to be exposed in the nude pictures hacking scandal.
Intimate images of the 31-year-old-who previously played Doctor Who -- and his former girlfriend Daisy Lowe -- surfaced online this week.
The couple, who dated for several years before splitting in 2011, join a growing list of stars who have had their privacy violated by hackers in what has become known as The Fappening.
Names including Kate Upton, Kirsten Dunst, Rihanna and Gabrielle Union have also been targeted.
Although neither Smith nor Lowe have commented on the leak, fellow victim Jennifer Lawrence recently branded it a "sex crime".
Scores of intimate images showing the Hunger Games star in various states of undress first surfaced on 4chan and Reddit at the end of August and quickly went viral via social media.
"It is a sexual violation. It's disgusting. The law needs to be changed, and we need to change," Lawrence told Vanity Fair magazine.
"Just because I'm a public figure, just because I'm an actress, does not mean that I asked for this. It does not mean that it comes with the territory.
"It's my body and it should be my choice, and the fact that it is not my choice is absolutely disgusting. I can't believe that we even live in that kind of world."
Earlier in October Nick Hogan, son of Hulk Hogan, was revealed as the first male victim of the leak. His personal moments were uploaded to photo-sharing blog 4Chan.
Although Apple have vowed to tighten it's iCloud security and the annonymous hackers are wanted by the FBI, revealing images continue to be posted online.