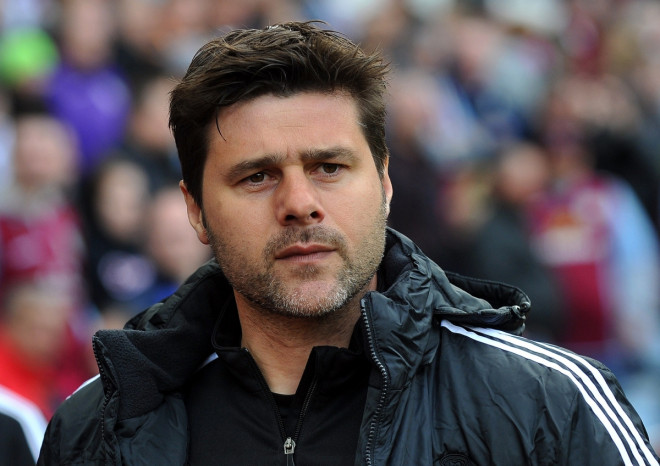 Southampton manager Mauricio Pochettino has been warned he risks ruining his reputation similar to that of David Moyes by joining Tottenham Hotspur and becoming another victim of Daniel Levy's ruthless running of operations at White Hart Lane
Following the sacking of Tim Sherwood, Levy – who joined the club in 2001 – is beginning the search for the 11th different manager of his reign as chairman.
Levy has come under fire from former Spurs boss Glenn Hoddle regarding his recent running of the club, which has seen three managers sacked in the past two years as Tottenham chase elusive qualification for the Champions League, which they achieved once in the 2009/10 season.
The Premier League saw eight managerial sackings in the 2013/14 season, the highest profile of which was Moyes who was dismissed nine months into his six-year deal at Manchester United and is currently looking to rebuild his career following a torrid campaign.
And Saints legend Matthew le Tissier says the manner in which Moyes' status has been damaged coupled with Levy's own policy at Tottenham means Pochettino, who is the bookmakers' favourite for the role, should think twice about moving to the capital.
"Sometimes the grass isn't always greener on the other side," Le Tissier said. "You can look at David Moyes for example; he had a terrific reputation at Everton but in the space of nine months it's been trashed.
"You have to sometimes be careful about your next move and sometimes staying put and making a team better is not a bad option.
"He has done a cracking job for Southampton. If Spurs feel he is the right man for them then I am sure he will accept the job although but if I was in his position I might look at the amount of managers Spurs have gone through in the last couple of years and have a second look at it."
After an record-equalling eighth-place finish in the Premier League, this summer threatens to be one of upheaval at St Mary's with Luke Shaw, Adam Lallana and Morgan Schneiderlin all linked with moves away.
With Pochettino's future also unclear amid reported interest from Tottenham, Southampton face an uncertain future but Le Tissier, whose former club were playing League One football three years ago, says supporters need perspective.
"I have no problems with players wanting to better themselves, playing Champions League football etc, " he added. "The boys know what they want to do with themselves and it's totally up to them.
"The football club will always be there, people come and go, players comes and go, managers come and it happens," he added. "We just have to deal with it when it happens and move on and make ourselves strong again.
"The progress was probably for a club of Southampton's size and the budgets of the teams above them was probably the best they could have hoped for last season.
"The thing about football is people's expectations get carried away a little bit sometimes and for us to have gone any further would have taken a hell of an investment to try and catch the teams above.
"It's been a fantastic season and if they finish eighth again next season that would be a fantastic season as well."