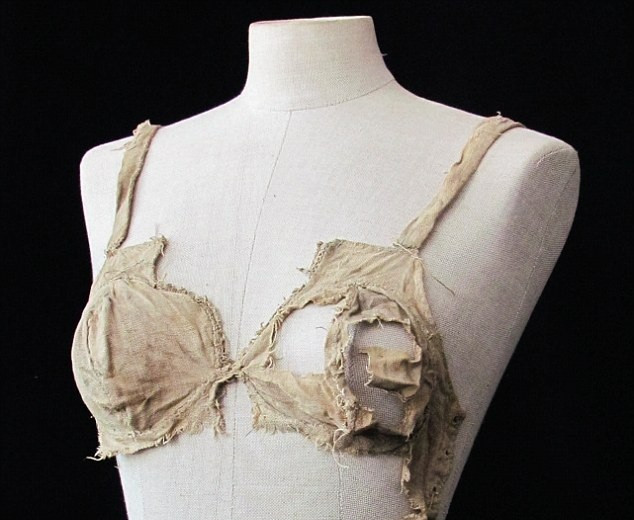 A skimpy lingerie set discovered in a vault beneath the floorboards of an Austrian castle may be proof that ladies' underwear was invented more than 600 years ago.
The discovery of the lace and linen bra-and-knickers set has shocked historians as it is commonly believed that the brassiere is a modern invention.
Although decayed, the set bears a striking resemblance to the popular designs worn by women today.
The knickers are very similar to the bikini-style undies popular now while the bra boasts the same fitted cups and delicate straps.
Historians had claimed that only men wore undergarments in medieval times and women wore a smock or chemise with nothing underneath.
Hilary Davidson, the Museum of London's fashion curator, said the discovery "rewrites" fashion history.
She said: "Nothing like this has ever come up before.These finds are a very exciting insight into the way people dressed in the Middle Ages.
"It's rare that everyday garments of any kind survive from this period, let alone underwear."
The find was among almost 3,000 fragments of clothing and other debris recently discovered in Lengberg Castle in the eastern Tyrol.
Beatrix Nutz, of Innsbruck University, confirmed the provenance of the find after carrying out radiocarbon dating tests.