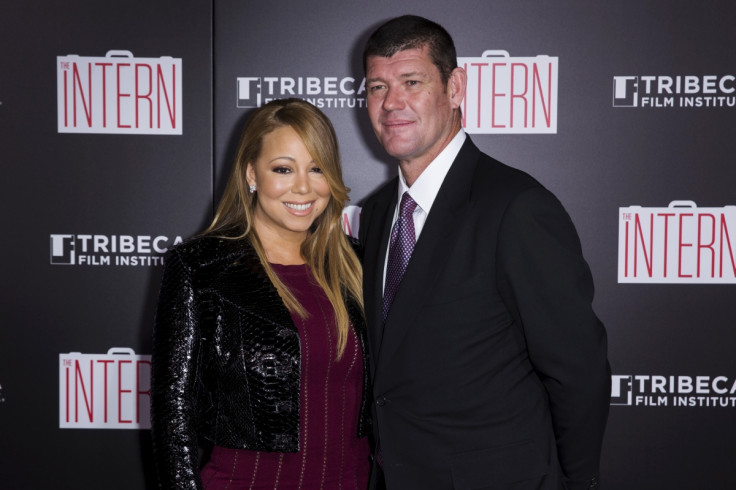 There are many ways to describe Mariah Carey − 'shrinking violet' is not one of them. Days after her romance with Australian billionaire James Packer ended with him magnanimously allowing her to keep the $10m (£8m) ring he had proposed with months earlier, she was seen painting the town red with her backup dancer... and new rumoured boyfriend.
While some stars would keep a low profile, the We Belong Together hitmaker doesn't seem to care what the critics − particularly Wendy Williams − have to say. On 5 November, the 44-year-old songstress threw caution to the one wind once again and headed out to West Hollywood eatery Berri's Cafe with the 33-year-old dancer, Bryan Tanaka. He is the same guy that was rumoured to be at the centre of the break-up and the man Packer was allegedly jealous of. Classic Mimi.
According to insiders, Packer is feeling the sting and is furious over her carrying on with the same man he allegedly tried to get him banned from her Las Vegas residency. Tanaka has been a part of Carey's life longer than Packer. He danced back up during her Adventures With Mimi Tour over 10 years ago. Not only did he celebrate Halloween with Carey and her pals at her annual bash, he joined her when she went trick-or-treating with her daughter Monroe in Calabasas .
Despite the fact that the rumour mill is in overdrive, a source tells Entertainment Tonight that the pair are just friends. "He is not a reason for any issues between Mariah and James. It's no secret that Mariah loves having a big entourage around."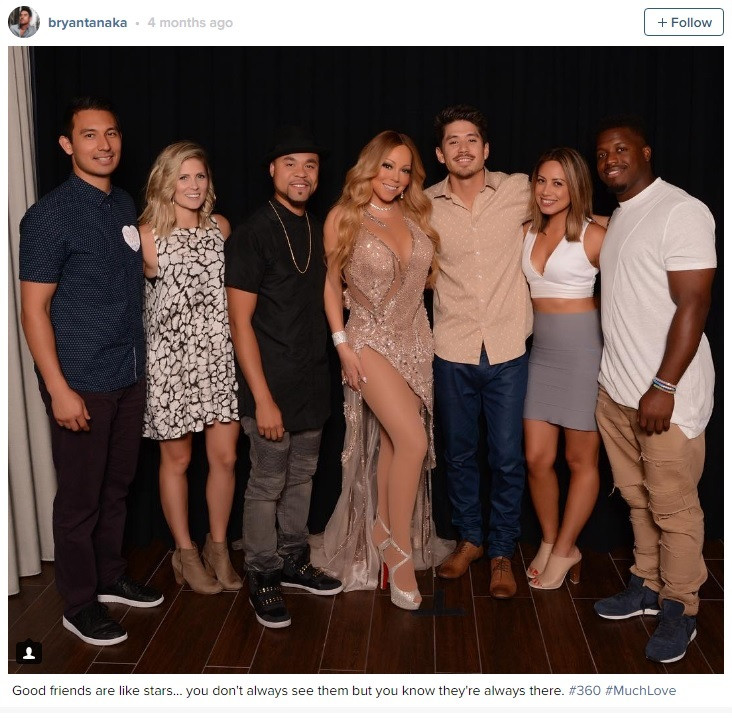 Although Tanaka's relationship with Carey is making headlines, it was actually another diva that put him on the map. Having begun his professional dance career at eighteen, he shared the stage with Beyoncé multiple times and performed at award shows inclusion the Grammys and the MTV VMAs. He has also worked with the likes of Rihanna and in 2006 appeared in Nelly Furtado's Maneater music video.
Aside from their working relationship − he is charge of choreographing her dance routines − Mimi and Tanaka may have connected over their love for animals. He has pitbull named Mila, who accompanies him on tour. She has eight dogs and spends millions making sure her beloved pooches are just as pampered as she is. Earlier this year it was reported that she two of her Jack Russells were given her own seats and a staff member each to take care of their every need on an American Airlines flight.
One of the perks of being Carey's close friend is that every so often Tanaka gets a lap dance from her onstage.