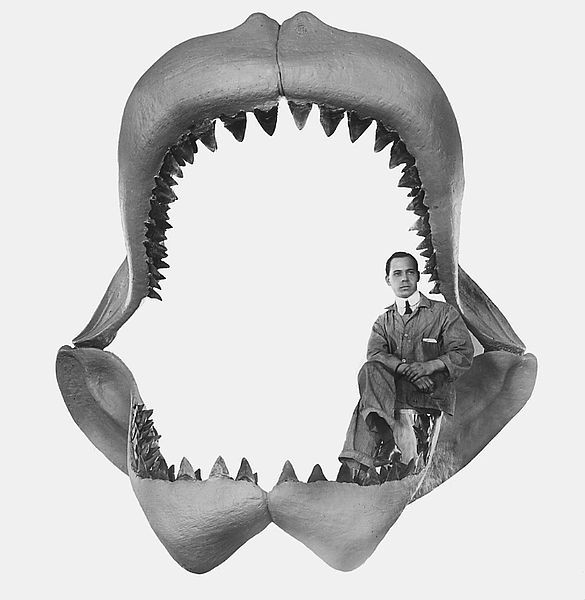 Beach goers in North Carolina, USA, have made several fascinating discoveries in the past couple of weeks as two people reported finding giant teeth specimens which once belonged to the king of the ocean – a Megalodon. Mary Wasserman found one of the teeth which once belonged to the massive shark-like creature in North Topsail Beach, she told the Surf City Online Gazette's Facebook page: "I thought I spotted a large clam shell and then as the tide went out, I saw the tooth. My friend thought I was crazy diving into the water to grab the massive tooth!"
The other two were found in the weeks building up to Wasserman's discovery by a diver, Denny Bland, in Onslow Beach, just a few miles north of North Topsail Beach. He told local news outlet WITN: "I felt like I was a lottery winner or something. It's like I'm the first one to touch that since it fell out of his mouth back in the day."
Megalodons grew up to 60 feet in length and became extinct around 2.6 million years ago. It remains unclear as to why the massive prehistoric sharks died out, but it is thought that ocean cooling may have played a part in the extinction of the species, whereas some also cite a decline in food supply.
Such was the size of the Megalodon that its babies were born about the same size as its living descendent – the great white shark, which measures around seven metres.