Megaupload's Kim Dotcom Granted Access to Evidence Seized in Raid
A New Zealand court has granted Megaupload founder Kim Dotcom access to all evidence seized by police during a raid on his mansion in January, 2012.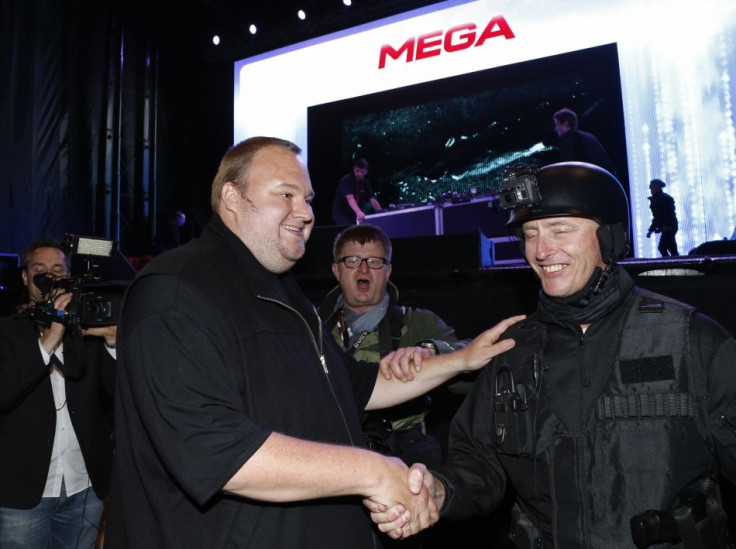 Bolstering the eccentric entrepreneur's fight against extradition to the US where he faces online privacy charges, the New Zealand High Court ruled police must return all irrelevant evidence, such as computers and hard drives containing personal data, to Dotcom, along with copies of evidence considered relevant to their investigation.
Justice Helen Winkelmann said in a statement: "The police are to review digital data storage devices and return any to the plaintiffs that contain no relevant material." The judge added that police may retain relevant evidence but have to "provide a clone of those devices to the plaintiffs."
Winkelmann agreed with Dotcom's lawyers that deficiencies in the police search warrants were "more than merely technical" and that returning evidence to Dotcom places him and his co-defendants "if only roughly, in the position in which they would have been if the searches had been conducted pursuant to a valid warrant."
Destroy clones
The police were also ordered to destroy any clones of irrelevant data made by investigators, such as personal photos and videos not related to the investigation.
Dotcom's lawyers had argued that without access to the evidence they were put at a disadvantage in defending him and his colleagues.
The millionaire German national was arrested with a number of colleagues on 20 January, 2012, when armed police descended on his 25,000 square-foot mansion by helicopter and apprehended Dotcom, who was found locked in a panic room.
The raid coincided with the Federal Bureau of Investigation closing down Dotcom's Megaupload file-sharing website and accusing him facilitating online piracy, and participating in racketeering and money laundering.
Unfrozen
Dotcom, who is a resident of New Zealand, argues his Megaupload site merely acted as a storage facility for online files and should not be held accountable if stored content was obtained illegally.
Since Dotcom's arrest 16 months ago, the courts have ruled that search warrants used in the raid were illegal, unfrozen some of Dotcom's assets to be used for living and legal expenses, and relaxed travel restrictions having previously deemed him a flight risk.
On the anniversary of his arrest, Dotcom launched Mega, a successor to Megaupload which he believes will circumvent any legal challenges.
An extradition hearing is scheduled for August, but may be delayed due to separate cases linked to another court ruling that the police had used unlawful warrants during their raid.
© Copyright IBTimes 2023. All rights reserved.