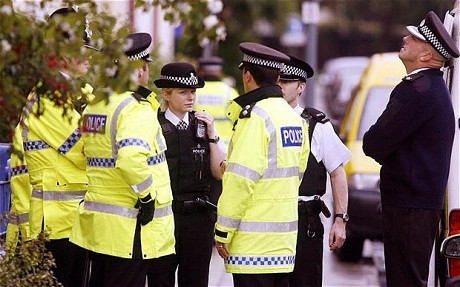 Police working on a major counter terrorism operation have arrested four men in Birmingham in connection with an alleged suicide bomb plot.
The men - three aged 19 and one aged 24 - are accused of raising funds for terrorism and travelling to Pakistan for terrorist training.
The arrests follow pre-planned raids on their addresses early on Tuesday in the Sparkhill area of Birmingham.
West Midlands Counter Terrorism Unit said the arrests were not in response to an immediate threat to the public.
Officers were unarmed during the operation, a police spokesman added.
Detectives have an initial 48 hours to question the suspects before charging, releasing or applying for a warrant of further detention.
The men were arrested as part of the Operation Pitsford, a large scale inquiry which has already seen eight men arrested in September and charged. Three of the men are alleged to have been plotting a suicide bombing campaign on Britain. Seven are currently on remand after appearing in court.
It is alleged that Irfan Nasser, 30, from Sparkhill, Birmingham and Irfan Khalid, 26, of Sparkbrook, between Christmas Day 2010 and September 16, were preparing, or helping others to prepare, to commit acts of terrorism in the UK.
Four more men are charged with preparing for an act of terrorism, while two more have been charged with failing to disclose information.