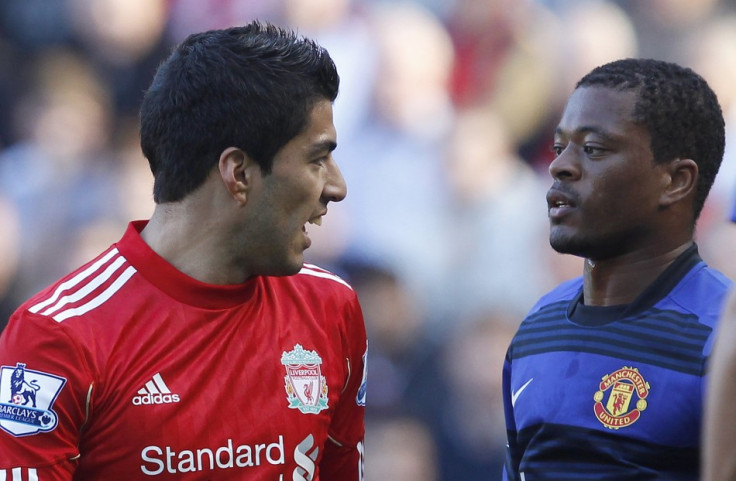 John Arne Riise has defended Liverpool striker Luis Suarez amid mounting criticism of the Anfield star's character.
The Liverpool striker has been embroiled in a number of on-pitch controversies this season, most notably the well-publicised incident involving Patrice Evra, and he was once again at the centre of unwelcome attention following Monday night's loss to Fulham.
The Liverpool forward had been booed vociferously throughout the match, with the vast majority of the crowd accusing the striker of diving.
The Uruguayan is subsequently alleged to have sworn at the Craven Cottage crowd in the aftermath of Liverpool's defeat and the Football Association have launched yet another investigation having recently charged the Anfield star for the aforementioned incident involving Evra.
Despite the heavy scrutiny the Liverpool striker currently finds himself under, Fulham defender John Arne Riise suggests the 24-year-old retains the respect of his peers.
"It does not matter if it is diving or not, but if we feel that a foul is not a free-kick then we will tell him (Liverpool forward Suarez)," John-Arne Riise, the former Liverpool defender, told the Independent. "He is a really good player, we respect him for what he's doing.
"He just has to play his game.
"He is lively, it is hard to know where you have him because of his movement and because he always gets his body in the way.
"Yes, he gets frustrated [with physical challenges], but that shows his character. We have to get in hard on him and get on top of him, because if we try to be nice to him he will kill the game off, so you have to be tough.
"But while he gets frustrated - you could see that three or four times during the game - it goes away quickly, because he is a professional. He's mentally very strong."