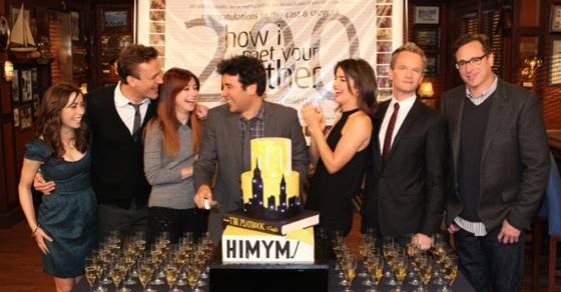 As the series finale of popular sitcom How I Met Your Mother comes close, fans of the show are still eagerly awaiting a more solid insight into the 'mother' who was revealed at the end of season 8.
Makers of the show, Carter Bays and Craig Thomas, feel that it is important for the revelation (about the mother) to take its time.
"We always had a plan of how we wanted to end the series," Thomas says in a Los Angeles Times report. "And we're going to do it that way and hope that people like it. Some might like it more than others, but we believe it's the right ending to the story."
However, here's something the fans will truly welcome: the series' 200th episode, which is all set to air on January 27, 2014 is going to be all about the mother. So viewers who have been complaining and wondering about lack of intel on the nameless popular titular character (played by Cristin Milioti), have something to look forward to.
"You are going to be so sick of her by the end of this episode," Thomas jokingly states. "The 200th episode, she is the star of it. It's from her perspective ... anyone who wants more of her will love this episode. And past the episode, there will be quite a bit more of her, too. We wanted to find the right balance where it's still special when she appears. We like the idea of the audience tuning in not knowing if they're going to get her."
Talking about the other recent development that has taken place with regards to the popular CBS show, the series spinoff titled How I Met Your Dad has been officially announced and makers Bays and Thomas along with Emily Spivey (Up All Night, SNL) would be soon producing a pilot.
As the title suggests, the narrative would focus on a female character's journey to find love. The show will center around a whole new set of characters unrelated to its predecessor, it won't even have the original series popular haunt, McLaren's Bar.
Thomas emphasised that the spinoff is "very much its own beast," but added "there is some comfort in knowing that if you have some great idea for another dating story, or breakup story, there is a new place to tell a new version of it."