MF Global Sues 12 Banks, Markit and Isda for $25tn CDS Cartel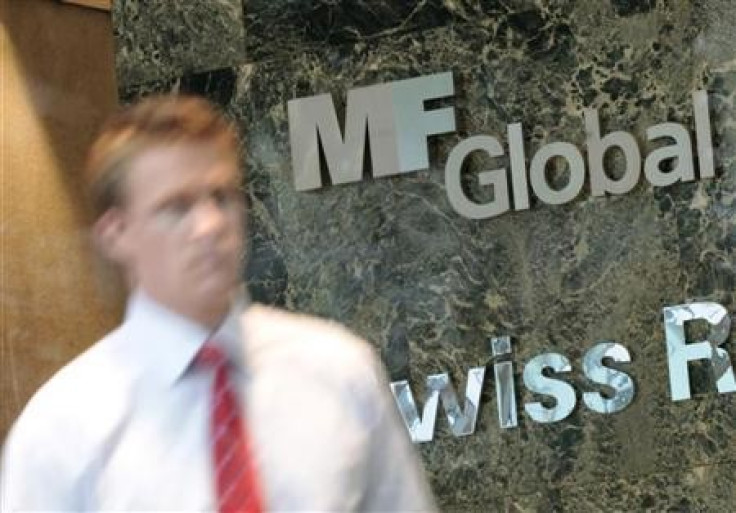 Collapsed futures brokerage MF Global has sued 12 banks for allegedly restricting competition in the $25tn credit default swap market after the European Union charged the lender for blocking exchange access to the contracts.
As the latest in a string of lawsuits, MF Global filed the complaint in the US District Court in the Northern District of Illinois, against 12 international lenders and two other financial firms.
The banks named in the complaint are Bank of America, Barclays, BNP Paribas, Citigroup, Credit Suisse, Deutsche Bank, Goldman Sachs, HSBC, JPMorgan, Morgan Stanley, The Royal Bank of Scotland, and UBS.
Markit, the main CDS price provider and owner of the benchmark CDS indexes, and trade group the International Swaps and Derivatives Association (ISDA), which owns documentation and other licenses, are also named in the suit.
CDS' are contracts that are used to protect against losses if a borrower defaults or to speculate on a company or country's credit quality.
MF Global is accusing the banks, Markit and Isda of operating a cartel that denied market participants real-time price information and prevented new investors from entering the market.
Elsewhere, Ohio-based pension fund, the Sheet Metal Workers Local 33 Cleveland District Pension Plan, and a group of Danish pension funds have filed similar lawsuits in the same court.
All the banks and financial data companies either declined to comment or were not immediately available for contact.
Regulators Charge Banks and Financials
MF Global's lawsuit comes one month after EU regulators charged 13 banks and two financial data companies with breaching EU antitrust rules after saying the institutions blocked rival exchanges in the credit derivatives business between 2006 and 2009.
The European Commission (EC) said in a charge sheet, also known as a statement of objections, that the companies had participated in anti-competitive activities. The claim that they were involved in a cartel followed a two-year investigation.
"The commission takes the preliminary view that the banks acted collectively to shut out exchanges from the market because they feared that exchange trading would have reduced their revenues from acting as intermediaries in the over-the-counter (OTC) market," said the EU competition authority.
The Collapse of MF Global
Meanwhile, US regulators have charged Jon Corzine with the alleged misuse of $1bn of client money, which led to the collapse of MF Global.
Corzine stepped down as CEO of MF Global on 4 November 2011 and did not "seek severance payments in connection with his resignation", after the spectacular collapse of the global firm a few days earlier.
MF Global Holdings and its finance subsidiary MF Global Finance USA filed for Chapter 11 bankruptcy protection in the Federal Bankruptcy Court in Manhattan after it revealed on 25 October that it had a quarterly loss of $191.6m and high levels sovereign debt.
Effectively, as of 30 September, MF Global bet $6.3bn in sovereign debt linked to Belgium, Italy, Spain, Portugal and Ireland but when the crisis hit its peak, all products turned sour.
© Copyright IBTimes 2023. All rights reserved.