Malaysia's Transport Minister Liow Tiong Lai has defended the route taken by the MH17 over eastern Ukraine, saying the same route had also been used by dozens of other airlines and hundreds of passenger planes. The Boeing 777 crashed in rebel-held territory on Thursday with the loss of all 298 on board.
Liow Tiong Lai also confirmed he was personally going to the crash site and said he expected to be given unhindered access to the crash scene. "The integrity of the site has been compromised and vital evidence has not been preserved," he said. "Any actions that prevent us from learning the truth about what happened to MH17 cannot be tolerated. Failure to stop such interference will be a betrayal of the lives that we lost."
The Ukrainian government claims evidence at the site has been tampered with by pro-Russian rebels and there are reports that 38 bodies from the crash have been removed and taken to a mortuary in the rebel-held city of Donetsk. Rumours have circulated that bodies have been looted at the site but this has not been independently verified.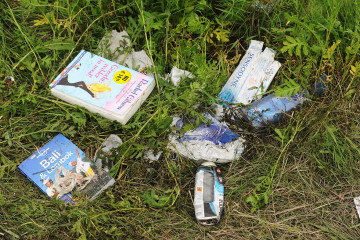 Following last Thursday's crash – believed to have been caused by a surface-air-missile – questions were raised as to why passenger jets were flying over what is essentially a war zone, and in the same area two Ukrainian planes had been shot down earlier last week. The transport minister said: "Fifteen out of 16 airlines in the Association of Asia Pacific Airlines fly this route over Ukraine. European airlines also use the same route, and traverse the same air space."
The route over eastern Ukraine had apparently been regarded as safe by Eurocontrol - the air navigation service provider for Europe - because the altitude was high enough not to be at risk from standard weaponry on the ground. Since Thursday's crash and news emerges that rebels have access to high-range BUK missile systems passenger planes have been diverted away from Ukrainian airspace.