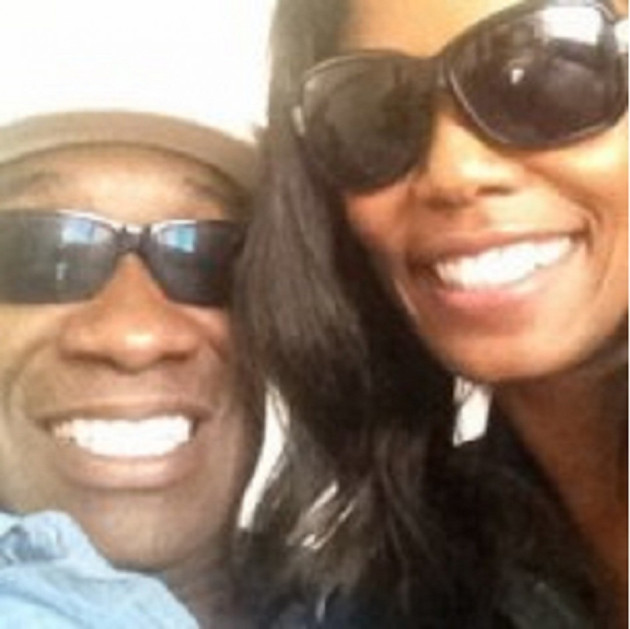 The Green Mile star Michael Clarke Duncan and his fiancé, reality TV star Omarosa Manigault- Stallworth, were secretly engaged and had planned a January wedding.
"Michael and Omarosa were secretly engaged and the wedding was set for this January. The couple kept the engagement a secret from the media ... only telling very close friends and family about the pending nuptials," reported TMZ.
Duncan, who was being treated for a heart attack he suffered two months ago, died in a Los Angeles hospital at the age of 54. Omarsoa, who was beside him at the time of cardiac arrest in July, revived the failing body by performing CPR on him.
She was assisting him to get out of the hospital bed and was devastated at the unfortunate turn of events. She told the US website Radar that "I am devastated."
"Omarosa is just destroyed after waging a valiant fight to save Michael," TMZ said.
"She had doctors flown in from all over the world but constantly worried if she was doing enough."
The duo met in 2010 at a grocery store, says OK! Magazine. Michael once mentioned to journalists: "At a Whole Foods in the produce section...I was in there one day and I saw her and I thought to myself, that is a gorgeous woman. She is fine."
Nominated for an Academy award for best supporting actor and a Golden Globe for his role of a death-row inmate John Coffey in the movie The Green Mile, Michael last appeared in the Fox series The Finder.
His other films include Armageddon, The Whole Nine Yards, Planet of the Apes and Kung Fu Panda.
Born in 1957 in Chicago and brought up by a single-parent, he went to Alcorn State University, but discontinued studies to support his family. He worked as a ditch digger and nightclub bouncer before moving to Los Angeles to start an acting career in 1995.