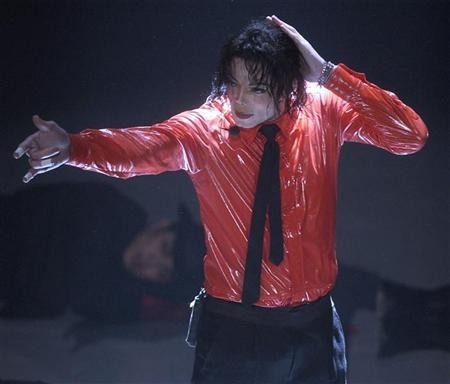 Never-seen-before concert film of the "King of Pop" Michael Jackson's 1993 "Dangerous" tour, which had been expected to fetch £4 million to £5 million, failed to sell at an online auction in the UK.
"At this stage it has not sold," said a spokesman for the Fame Bureau auctioneers, who specialises in pop memorabilia, has been quoted by the Reuters as saying. "We are still talking to people, but online it did not sell."
The spokesman added he was confident that a buyer would be found, although "nothing is a certainty", revealed the Reuters report.
A brief clip of the concert film, which did not sell at the Rock 'n' Roll and the Holy Soles online auction by the Fame Bureau, was removed from the auction house website after Michael Jackson's record label made a "copyright claim".
Reports suggest that the hefty price and the lack of freedom to use the film for commercial purposes could have eroded the demand. However, the spokesman played down the copyright dispute. "I don't think that was a problem at all," he said, adding that any serious potential buyer would be fully aware of the issue, the report has said.
The 1 hour 57 minutes 32 seconds film, produced by the pop star's own production company Nocturn Production, captured an intimate portrait of the singer. It was recorded over three concert nights at the Buenos Aires, Argentina.
Since the film was not produced for commercial purposes, the "Thriller" star presented the sole VHS copy to his personal chauffeur as a bonus for his services. Reports have also suggested that since as the singer was unhappy with the video quality, he gave the only copy to his driver, who is now trying to sell the footage.
In 2005, a DVD of the "Dangerous" concert tour, filmed in Bucharest, was released and is also still available on the Amazon website and other retailers for about $12.
Michael Jackson, who died of a fatal overdose of the anesthetic propofol on June 25, 2009 in Los Angeles, became the best-selling artist in the music industry. Even the star's memorabilia have skyrocketed in value since his death. The red and black leather jacket he wore for his 1983 "Thriller" video sold for $1.8 million in Los Angeles in June.