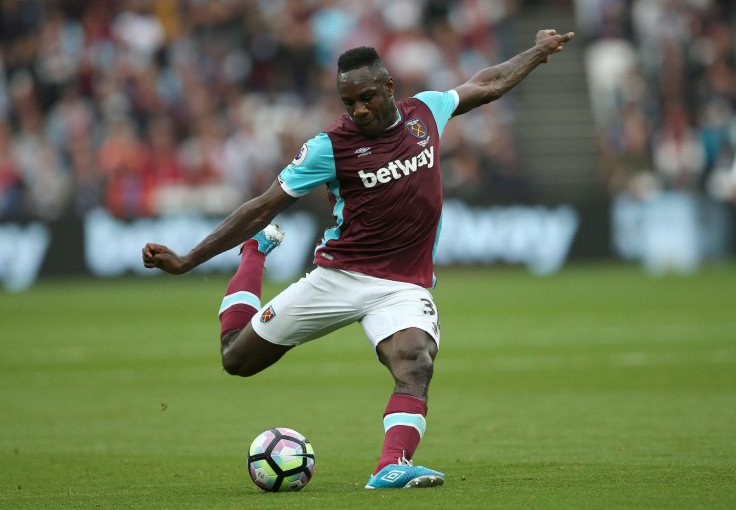 West Ham United midfielder Michail Antonio believes his failed move to Tottenham Hotspur inspired him to become a better player. Antonio was still in primary education when he was offered a contract by Spurs, but his mother insisted he remained in school.
The former Tooting and Mitcham youngster went on to sign for Reading prior to going to university, before loan spells at Cheltenham Town, Southampton, Colchester United and Sheffield Wednesday. A permanent switch to Hillsborough followed in 2012 prior to moving to Nottingham Forest – where he made his name.
An encouraging debut campaign at the City Ground saw him win a move to Premier League West Ham in the summer of 2015, where 14 goals in 42 appearances saw him named in Sam Allarydce's first and only England squad. Antonio believes such a rapid improvement is down to his failure to join Tottenham as a youngster.
"When my mum didn't let me join Tottenham, it kind of gave me a confidence that I had the ability to do it but then again, it kind of upset me massively," said Antonio, according to Goal.com, who has scored a Premier League best of 10 headers in 2016. "I was in tears, because it was an opportunity to play for a professional team and I didn't get to do it, but I'm here now so I can't complain.
"In hindsight it's definitely made me better as a player [not joining Tottenham]. It's made me more hungry, it's made me want to go out, it's made me eager and I'm never satisfied. I always want to push on, I always want to keep going because I feel like I've missed out on things in the past, so I'm going to keep going until I can't go anymore."