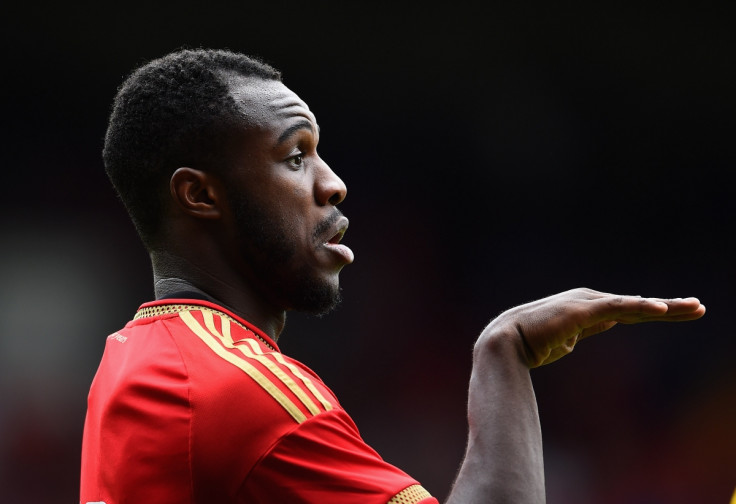 West Ham United winger Michail Antonio was prevented from joining Tottenham Hotspur as a schoolboy after his mum said he would not be able to deal with travelling to North London. Antonio was offered a contract by the White Hart Lane club while still in primary education, but his mother rejected the offer.
Antonio moved to West Ham United on the final day of trading in the summer transfer window for £7m (£10.7m), according to the Nottingham Post, from Nottingham Forest after impressing during his only full season at the City Ground. The 25 year old scored 19 goals in 54 appearances for the Championship club prior to clinching his switch to the Premier League.
Antonio is yet to make an appearance for West Ham since moving to Upton Park but was named on the bench for the 2-0 win over Newcastle United. Despite spells at Tooting and Mitcham United, Cheltenham Town and Colchester United on his path to the English top flight, Antonio says the decision to turn down a move to Tottenham was the right one.
"I had a trial with Tottenham and they were thinking about signing me but my mum said 'no'," he confirmed, according to Sky Sports. "She said education comes first. I was crying and all sorts but it was one of those things when I had to travel to North London and I was probably getting home at 12am every night and I had school the next day. She said it was not doable. If it was south then she would have let me but it is just one of those things.
"I do prefer coming through [and rejecting Tottenham] because I managed to go to college, I was off to university but I signed for Reading before I was about to go. I've had to work, I used to be a lifeguard. I have had to do everything I needed to do to show that I don't want to go back there. It has made me more hungry and made me want to kick-on and though I am [at West Ham] it has made me want to kick on again."