Will Microsoft's Xbox 720 games console make its debut at E3 2012?
Everyone with a supposed inside track says, "No". But this is the E3 videogames show and anything can happen.

11:02am
No Xbox 720 announced but a bucketload of titles were shown off - some so quickly you could blink and miss them. Voice control with Kinect seemed to be the big theme this year, with a lot of games and services now using it. Nike also created a Nike+ game that promises to train you like a proper athlete.
Microsoft plans to link up your phone or tablet with the Xbox for improved viewing at home and on the move. Same system, dubbed SmartGlass, will also allow you to surf on Internet Explorer on your TV using the secondary device to navigate.
11:00am
Extended gameplay session in Black Ops 2 looks intense. Major strikes by drone army destroy a shopping centre with you in it. Eventually you jump in a fighter jet to take them on through the city scape and tall buildings.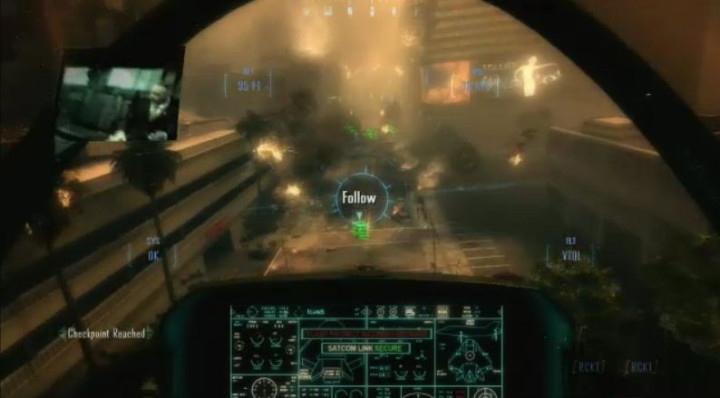 10:55am
Gameplay shows you using a sniper rifle to take out bad guys as the President is moved to saftey below you. Reminds us of the recent Max Payne gameplay protecting your colleague in the stadium.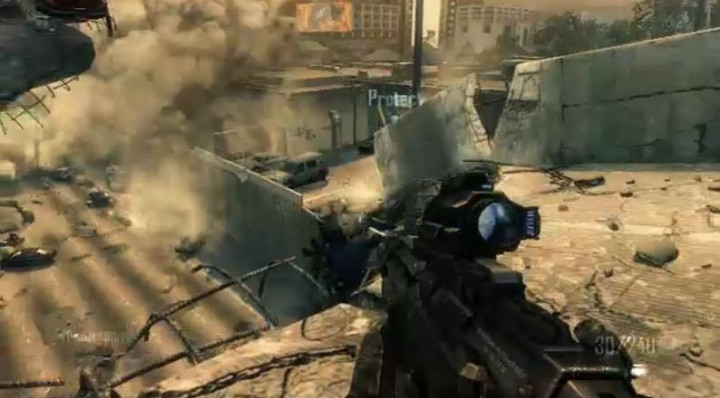 10:53am
Call of Duty Black Ops 2 sees you transporting the President when you are attacked in New York city.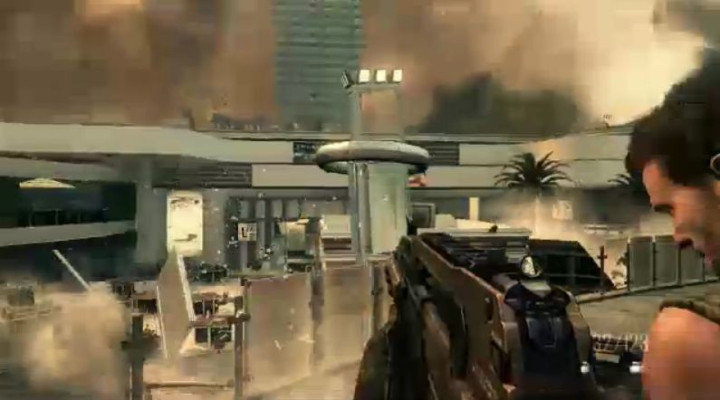 10:47am
Usher performs live on stage. If that doesn't shift a few copies of Dance Central 3 we don't know what will.
10:45am
Extremely disappointing not to get more details on that South Park game. Seems Trey Parker and Matt Stone are off to go finish it though so no wonder we don't have a date yet.
10:41am
Ah, finally something we are very much looking forward to: the South Park game! Trailer includes some medieval action and has us even more excited. Players will be able to create their own characters and wander the South Park universe. As Cartman would say, "Sweet!"
10:40am
Wreckateer physics based game where you lob boulders at castles is announced. Looks to be very child friendly and have some nice touches of humour.
10:37am
It wouldn't be E3 without some zombie killing action with Resident Evil. No release date though, which is disappointing. The trailer is mental though! Like three action films rolled into one. Make sure to check it out as soon as it hits the web.
10:32am
Lococycle announced. New title but not much more to say about it as the trailer consisted of images of the bikes and nothing more. It's apparently coming in 2013 so the developers better get on their bikes (pun very much intended).
10:30am
Ascend New Gods announced. Is that actually a new title from Microsoft? Other than Kinect Nike+ it's been all sequels so far. This one looks pretty savage and should keep the God of War crowd very happy.
10:27am
Uncharted has always felt like a male Tomb Raider. Seems like new Tomb Raider now looks like Uncharted. If that is gameplay footage it is very impressive. Could be quicktime though.
10:20am
Scroll through web content onscreen using your SmartGlass device. Click links easily. Explorer for Xbox and SmartGlass app will be released this year.
Xbox Entertainment will also be included in Windows 8 tablets and devices, syncing your media and taking it with you.
10:14am
Xbox SmartGlass announced - basically Microsoft's second screen strategy. Use your tablet or smart phone with your Xbox. watch movies across the devices, get additional info about what you are watching, get information about where characters are in the Games of Thrones universe as they appear onscreen.
10:12am
Kinect will allow players to join up online with other Nike+ users for synced workouts.
10:10am
"Nike started selling shoes from the back of a van," says the corporate suit. We're guessing the tie-in game won't be marketed in this way. Instead it will take measurements from real life athletes so you know how well you stack up against them in Nike+ Kinect Training. You'll get the same feedback Nike gives to its athletes. Roll on Olympics 2016!
10:08am
Xbox 360 fitness game announced. Kinect game built in association with Nike.
10:06am
"The music service we have always dreamed of building," is announced. Xbox Music: Your Choice, Your Way. Memories of Zune are already fading away...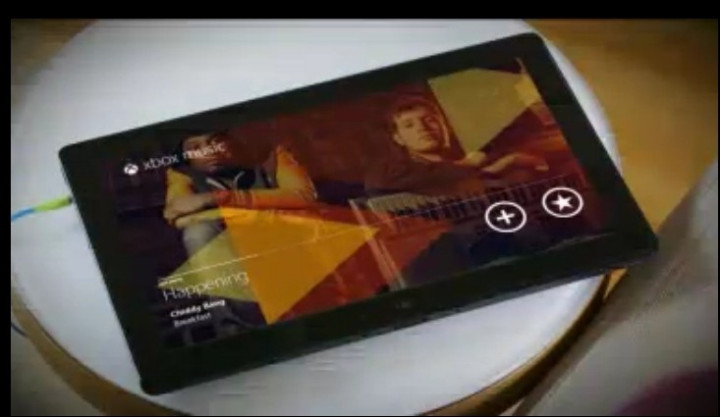 10:01am
Nickolodeon, Paramount Movies, Machinima and Spanish language station Univision anounced as new parnters. Sports portfolio also increased and NBA Gametime will bring live games to the Xbox. Next season NHL hockey also being added - over 40 games per week, with choice of home or away commentary. ESPN also adding 24 hours a day live programming later in 2012.
09:58am
It's all about the voice features in Kinect so far. Easier access will allow you to search entertainment such as movies by genre. It will also come in a number of new languages so you can access it wherever you're from. Demoed in Spanish.
09:55am
Gears of War coming Spring 2013! Short trailer sown off as a world premiere.
09:53am
Joe Madden live demo by Hall of Fame quarterback Joe Montana! He commands new signals and throws the ball when he makes an audible command. "That brings back some memories," he says.
09:50am
Fifa will use Kinect voice commands to make changes to the team such as "Sub striker". No going to a menu. Same with changing to a pre-defined formation. A poor choice of words aimed at the referee can also be abused if it turns out he made a good call.
09:45
Voice commands in Splinter Cell can also call in air strikes you have already set up. It ships Spring 2013.
09:39am
Sam Fisher in Splinter Cell: Blacklist will call out using Kinect voice recognition. Distract your enemies and then take them out!
09:38am
Cool new gun taken from one of the mechanical creatures you face in Halo 4. When Master Chief attacked the creature it sent out a drone to create a shield for it.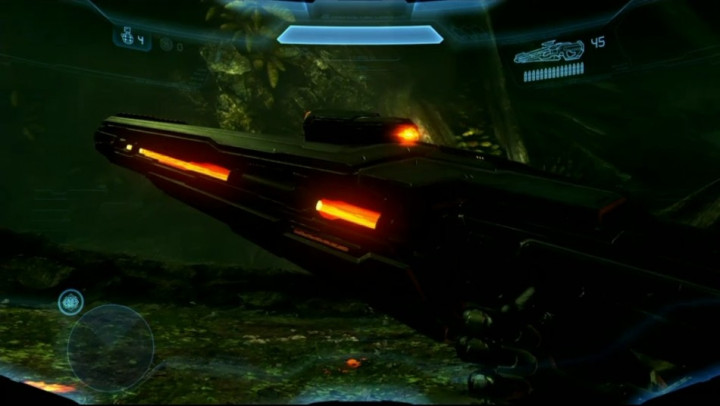 09:33am
Halo trailer kicks off E3 conference. Downed UNSC ship with hostile plant life aboard is investigated by Master Chief. It's definitely not plant life though.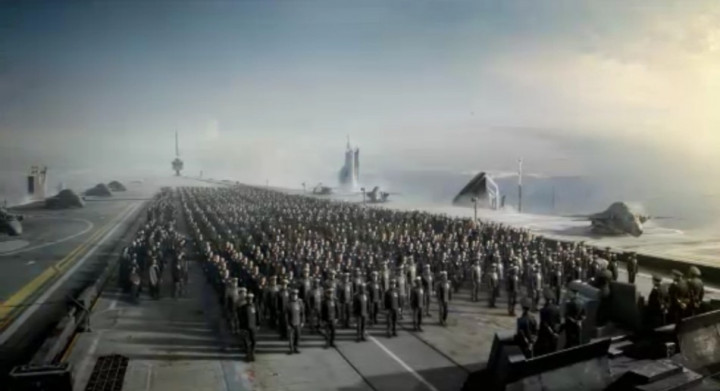 09:29am
Massive Attack meastro will handle Halo music. E3 press conference will feature Halo multiplayer details in the expanded universe. It will definitely launch on 6 November, 2012.
09:26am
"We're going to learn so many more details about Halo 4," says the presenter on the official Xbox Facebook page.
09:20am
Capcom, Ubisoft and Harmonix definitely showing off games during the press conference. Call of Duty: Black Ops II single-player combat most likely to appear.
09:18am
Live grammy winning artist to kick off the press conference? Performance at some point during the 'show'.
09:12am
If you're just logging in, details of where to watch the Microsoft E3 2012 press conference can be found here. If you have an Xbox 360 and a Gold Live account it should be available through the console in all territories.
9:06am
Not long now. Why not check out our reviews of Diablo III, Max Payne 3 or Tom Clancy's Ghost Recon: Future Soldier while you are waiting. We're off to get a cuppa before things get crazy.
8:58am
Acording to discussions here and here on the official Xbox forums, the Xbox 720 will have dual-screen capabilities. Great for giving people more screen space in multiplayer first-person shooters rather than all sharing one TV.
Seems like most people would prefer triple-screen capabilities if MS is indeed going to go down that road. That would make racing games all kinds of awesome.
8:44am
One potential shock we have anticipated is the unveiling of a Grand Theft Auto title "in cooperation" with Microsoft. A GTA V trailer is expected to roll at some point during the show and it could well play at Microsoft's press conference.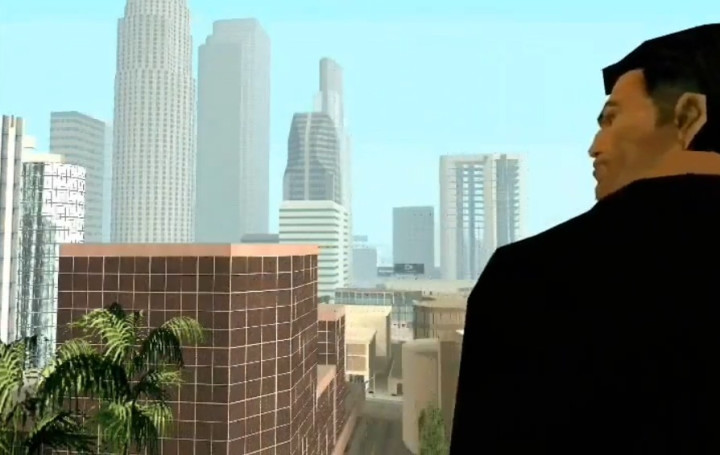 8:30am
Apparently, the reason there will not be any mention of the Xbox 720 at E3 2012 is because a leaked contract from game developers Bungie and Activision says it won't be in shops until Christmas 2013.
Skeptics have pointed out that any contracts at this stage would be unlikely to name the console, to stop that information getting out into the wild. Could Microsoft be about to pull a fast one and beat the Sony PlayStation 4 to the punch?
8:15am
Microsoft's press conference officially kicks off on Monday 4 June, 2012 at 9.30am in Los Angeles (5.30pm UK time) so it won't be long until we find out exactly what the company does have up its sleeve .
IBTimes UK predicted few surprises in a pre-show roundup of what we can expect from the big three games companies.