Microsoft has reaffirmed the 26 October release date for its Surface for Windows RT tablet, which will launch alongside Windows 8.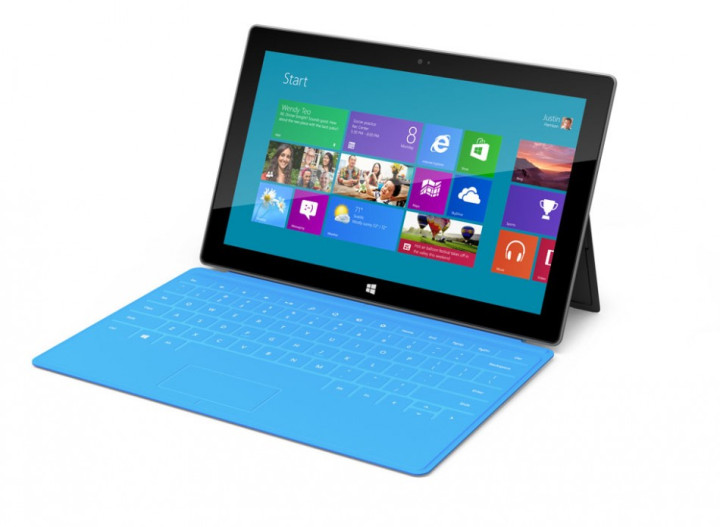 When Microsoft unveiled its Surface tablets last month, there were many questions left unanswered, including price and release date. Regarding the release date, Microsoft said at the time that it would be ship along with Windows 8 - which at the time didn't have a definitive release date.
However earlier this month, Windows chief Steven Sinofsky confirmed that Windows 8 would be released on 26 October, thereby indicating the Surface for Windows RT tablet would be released on the same day.
This has now been confirmed in a filing submitted to the Securities and Exchange Commission in the US, which states: "The next version of our operating system, Windows 8, will be generally available on October 26, 2012. At that time, we will begin selling the Surface, a series of Microsoft-designed and manufactured hardware devices."
Microsoft announced two different Surface tablets last month, one based on the touch-focused Windows RT version of Windows, the other called Surface for Windows 8 Pro which will be powered by an Intel chip.
Both tablets feature 10.6in screens and are constructed using a technology Microsoft calls VaporMg (pronounced Vapor Mag) and feature a fully magnesium chassis with integrated kickstand.
Microsoft is threatening to anger manufacturers like Samsung and HP who are expected to launch their own Windows 8 tablets later this year. By becoming a hardware company, Microsoft risks losing the trust put in it by OEMs, though Microsoft has said it is releasing the Surface tablets as a way of showcasing what Windows 8 can do, rather than competing with the likes of Samsung.
The price of the Surface for Windows RT remains a mystery, with Microsoft continuing to say that it will be competitive with comparable Android tablet. Last week a Swedish site purportedly revealed the price of the tablet, but the quoted prices of over $1,000 for the base model seem way off the mark.