Microsoft will sell the Pro version of its Windows 8 operating system for $39.99 (£25.49) to users who upgrade from Windows XP, Vista and Windows 7, the company has announced.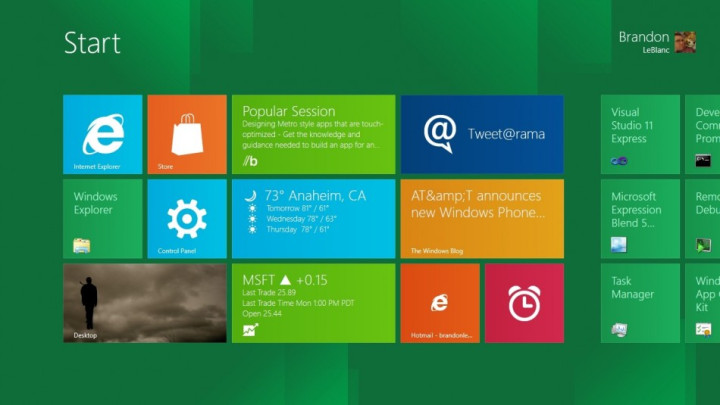 The $39.99 price tag is a promotional offer that runs until 31 January, 2013 and the upgrade will be available as a download from Windows.com as soon as Windows 8 is officially launched. When it is released the upgrade will be available in 131 different markets and in 37 languages.
A DVD boxed version of the Windows 8 upgrade will also sell in retail stores for $69.99. Three years ago the cost to upgrade to Windows 7 was $49.99, so the 2012 Windows 8 price is a saving of $10 over the 2009 figure.
An official launch date has yet to be confirmed but Steven Sinofsky, vice president of Microsoft's Windows division, has previously suggested that the operating system could be given to manufacturers in July and would therefore appear on retail products late this year.
Analyst Stephen Baker of the NPD Group said the promotional offer represented "a fair price" for consumers. In an official blog post Microsoft said Windows 7 customers would benefit most from the upgrade.
"You will be able to upgrade from any consumer edition of Windows 7 to Windows 8 Pro and bring everything along which includes your Windows settings, personal files and apps."
In May Microsoft announced it would offer a $15 Windows 8 upgrade for users who buy a Windows 7 PC after 2 June in the US, with that offer also running until 31 January, 2013.
When we contacted Microsoft's press office at the time to see if a similar pricing structure and date would be available in the UK, it told us "We have nothing new to share on Windows 8 at this time." The UK press office was unavailable for comment on pricing for Windows 8 upgrades.
The Pro version of Windows 8 is the most advanced version of the software, with the regular Windows 8 version being recommended for most users and Pro being labelled for "tech enthusiasts and business/technical professionals."
A touch-optimised version called Windows Runtime or Windows RT will come pre-installed on PCs and tablets powered by ARM processors.