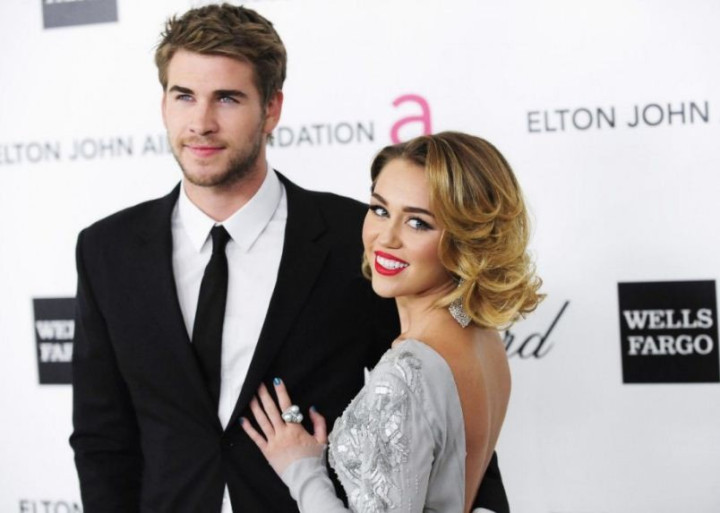 Pop star Miley Cyrus has finally broken her silence over her split with Liam Hemsworth. Cyrus confessed in the Ellen DeGeneres Show that it was not awkward as she was living it
"I think people spend more time actually thinking about it than I really do. I just believe when a chapter is done you have to close it and start that new one. That's kind of where I am right now," she stated.
"I felt like I have so much to be thankful for at this time that my energy hasn't really been focused on that," she added.
She also stated that her new album Bangerzwas a reflection of her relationship with Hemsworth, whom she began dating in 2009 and got engaged to in 2012.
"I think it says that with starting with 'Adore you' and ending with 'Someone Else'. I feel like you can really find like this arch of, like, growth," Cyrus stated.
"This is really like telling a story.' I think I knew more intuitively where my life was going then I actually thought I did at the time", she added.
Cyrus, who broke down on stage at the iHeartRadio Music Festival in Las Vegas recently, has maintained that she is in a happy place. "I'm exhausted from being so fucking happy. In bed at 9:45 & it feels so good. #booksinbed,'' Cyrus tweeted on 28 September.
Cyrus and Hemsworth met on the sets of the 2010 romantic drama The Last Song and began dating soon after. Apparently the couple split up early this year but Cyrus was in denial over it.
Meanwhile, Hemsworth has told Cyrus that she can keep her engagement ring and reports suggest he has already moved on with Mexican actress Eiza Gonzalez. He was spotted kissing González at her apartment complex in Beverly Hills, California.
Scroll down for the video.
[Video Courtesy:Youtube/TheEllenShow]