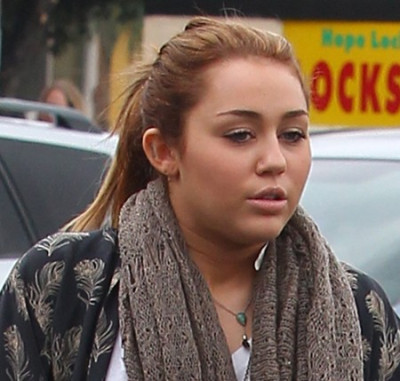 We all know that the media can be cruel at the best of times, but it would seem that Miley Cyrus is prepared to give just as good as she as gets nowadays .
The actor and pop star hit back at media claims this week that she had gained weight and stated that she loves her body, including her curves.
The popstar, who fell victim to media backlash after she recently appeared curvier, took to social networking site, Twitter to give the media a right good telling off and to urge fans to be proud of their figures, no matter what size.
The star of Hannah Montana, who turns 21 later this month, wrote: 'By calling girls like me fat this is what you're doing to other people. i love MYSELF & if you could say the same you wouldn't be sitting on your computer trying to hurt others (sic),' under a picture of an anorexia sufferer.
The singer also posted a photo of sex symbol Marilyn Monroe with the caption 'Proof that you can be adored by thousands of men even when your thighs touch.'
To celebrate Miley embracing her new womanly curves we have a look at celebrities' whose weight has also yo-yoed.