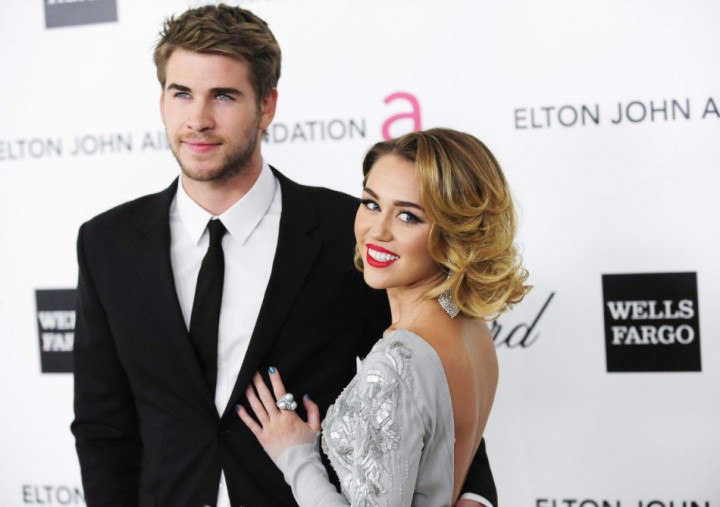 Pop star Miley Cyrus' ex fiancé Liam Hemsworth is reportedly tired of her antics to get his attention.
"Miley is doing all this stuff to get Liam's attention, but it isn't getting to him. Liam's totally zoned into work right now," a source told Hollywood life.
Hemsworth, however, just started filming the latest instalment in the Hunger Games saga Mockingjay in Atlanta and is totally focussing on his work.
''He's not paying attention to Miley and all their drama anymore. He doesn't see the point because they're done, his focus is on work and his future and he's very busy with this movie. It's a demanding role and he's not going to let any drama get him off track," the source added.
Cyrus, who broke down on stage at the iHeartRadio Music Festival in Las Vegas recently, has maintained that she is in a happy place. "I'm exhausted from being so fucking happy. In bed at 9:45 & it feels so good. #booksinbed,'' Cyrus tweeted on 28 September.
The singer has courted more controversy of late by saying she favours weed over cocaine.
"One time I smoked a joint with peyote in it, and I saw a wolf howling at the moon," she told Rolling Stone contributing editor Josh Eells.
"Hollywood is a coke town, but weed is so much better. And molly, too. Those are happy drugs - social drugs. They make you want to be with friends. You're out in the open. You're not in a bathroom. I really don't like coke. It's so gross and so dark. It's like, what are you, from the '90s? Ew," Cyrus added.
Cyrus and Hemsworth met on the sets of the 2010 romantic drama The Last Song and began dating soon after. Apparently the couple split up early this year but Cyrus was in denial over it.
"Liam has been begging Miley to announce the split all summer. He wants to go out and have fun without being branded a cheater. She's in denial. Everyone around her is worried this could have a really bad effect on her," a source stated.
"She texts him so much, especially super late at night. His friends joke about it. Liam doesn't want to be mean - but he wants to be single," the source added.
Hemsworth, has already told Cyrus that she can keep her engagement ring and reports suggest he has already moved on with Mexican actress Eiza Gonzalez. He was spotted kissing González at her apartment complex in Beverly Hills, California.