Mindfulness meditation has been found to significantly reduce pain without the natural production of opioids – the body's main way of blocking pain. As a result, mindfulness could be used as a therapy for pain relief, especially in those who have built up tolerance to opiate-based drugs, scientists say.
A team of researchers from the Wake Forest Baptist Medical Centre in North Carolina carried out a series of experiments where mindfulness, a drug called naloxone, which blocks the pain-reducing effect of opioids, and a placebo were used in different combinations to test their effectiveness of mindfulness on pain relief. The findings were published in the Journal of Neuroscience.
In the study, 78 participants were divided into four groups. One group received meditation and naloxone, a second group got meditation with a placebo, a third had no meditation and naloxone and the final group only received a placebo. Pain was inflicted through a thermal probe, which heated the participants to 49C. Participants were then asked to rate how painful the heat was on a sliding scale.
Researchers found there was a 24% reduction in pain in the meditation/naloxone group from the baseline measurement. It was reduced by 21% in the meditation/placebo group. In the non-meditation groups, pain increased regardless of receiving placebo or the naloxone.
The finding that pain was reduced even when the body's natural opioids had been blocked was significant, the team said, because it showed meditation was still able to reduce pain through a different (as of yet unknown) pathway.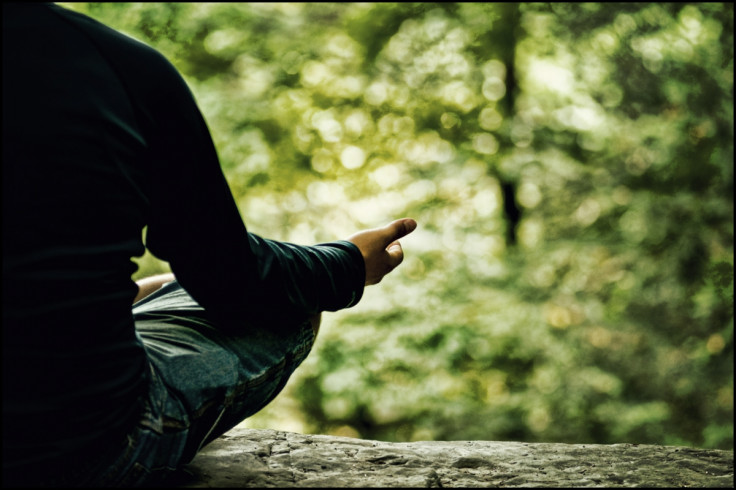 In the US, around 100 million people suffer from chronic pain, costing hundreds of dollars annually. Along with this, an increasing number of people are addicted to opiate based drugs, including prescription pain-killers and illegal substances like heroin. Finding a way to reduce pain without opioids has the potential to provide a non-addictive treatment for sufferers.
"Although we have shown repeatedly that mindfulness meditation significantly reduces pain after a brief mental training regime, these findings show that meditation reduces pain independently of opiodergic neuro-transmitter mechanisms ... the present work suggest that the combination of mindfulness-based and pharmacologic/non-pharmacologic analgesic strategies that rely on opioid signalling may be particularly effective in the treatment of pain."
Study leader Fadel Zeidan said: "This study shows that meditation doesn't work through the body's opioid system. [It] adds to the growing body of evidence that something unique is happening with the way meditation reduces pain.
"These findings are especially significant to those who have built up a tolerance to opiate-based drugs and are looking for a non-addictive way to reduce their pain. At the very least, we believe that meditation could be used in conjunction with other traditional drug therapies to enhance pain relief without it producing the addictive side-effects and other consequences that may arise from opiate drugs."