The Ministry of Defence has tightened security around the Royal Navy's largest warship, after a drone landed on its deck, took photographs and flew away without security noticing.
Belonging to an amateur photographer, the DJI Phantom drone landed on the deck of the Queen Elizabeth aircraft carrier while it was docked in Invergordon port, Scotland in July, ahead of being commissioned by the Queen later this year.
The unnamed pilot said he was flying his drone to capture photographs and footage of the £3bn (€3.3bn, $3.9bn) aircraft carrier. But during the flight his drone encountered high winds and automatically landed to prevent it from being blown away.
The drone chose to land on the deck of the 70,000-tonne aircraft carrier.
The pilot then took a photo and flew away once the wind had settled. On safely landing back home, he drove around to the port to explain the incident to the ship's crew. Aware he had broken drone flying rules by landing on the ship without prior permission, the pilot reported himself to armed police guarding the entrance to the shipyard.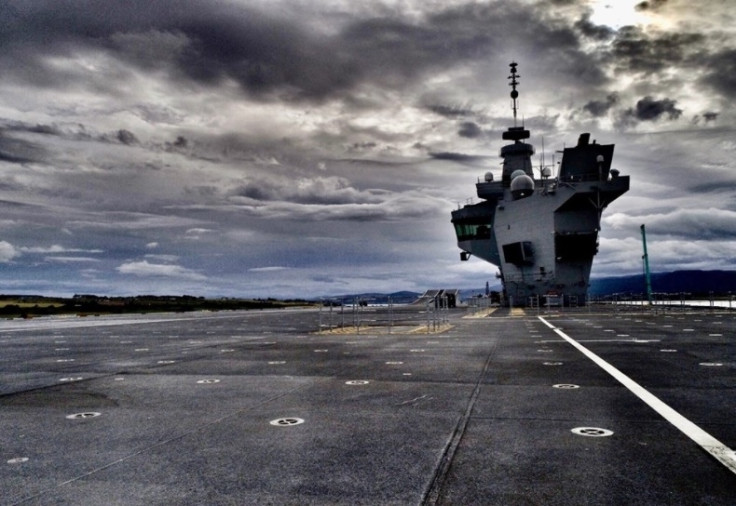 But security did not seem interested in his story. Speaking to BBC Scotland, the pilot said: "I thought I would be hauled in and have my footage confiscated. I could have been anybody. I guess they weren't really bothered because the ship isn't active yet."
The drone owner added: "I could have carried two kilos of Semtex and left it on the deck... I could have been anybody. It was like a ghost ship... I would say my mistake should open their eyes to a glaring gap in security. This was a bit of tomfoolery but it could have been something terrible, not just for the ship and its crew but for the people of Invergordon."
A spokesperson for the Ministry of Defence said: "We take the security of HMS Queen Elizabeth very seriously. This incident has been reported to Police Scotland, an investigation is under way and we stepped up our security measures in light of it."