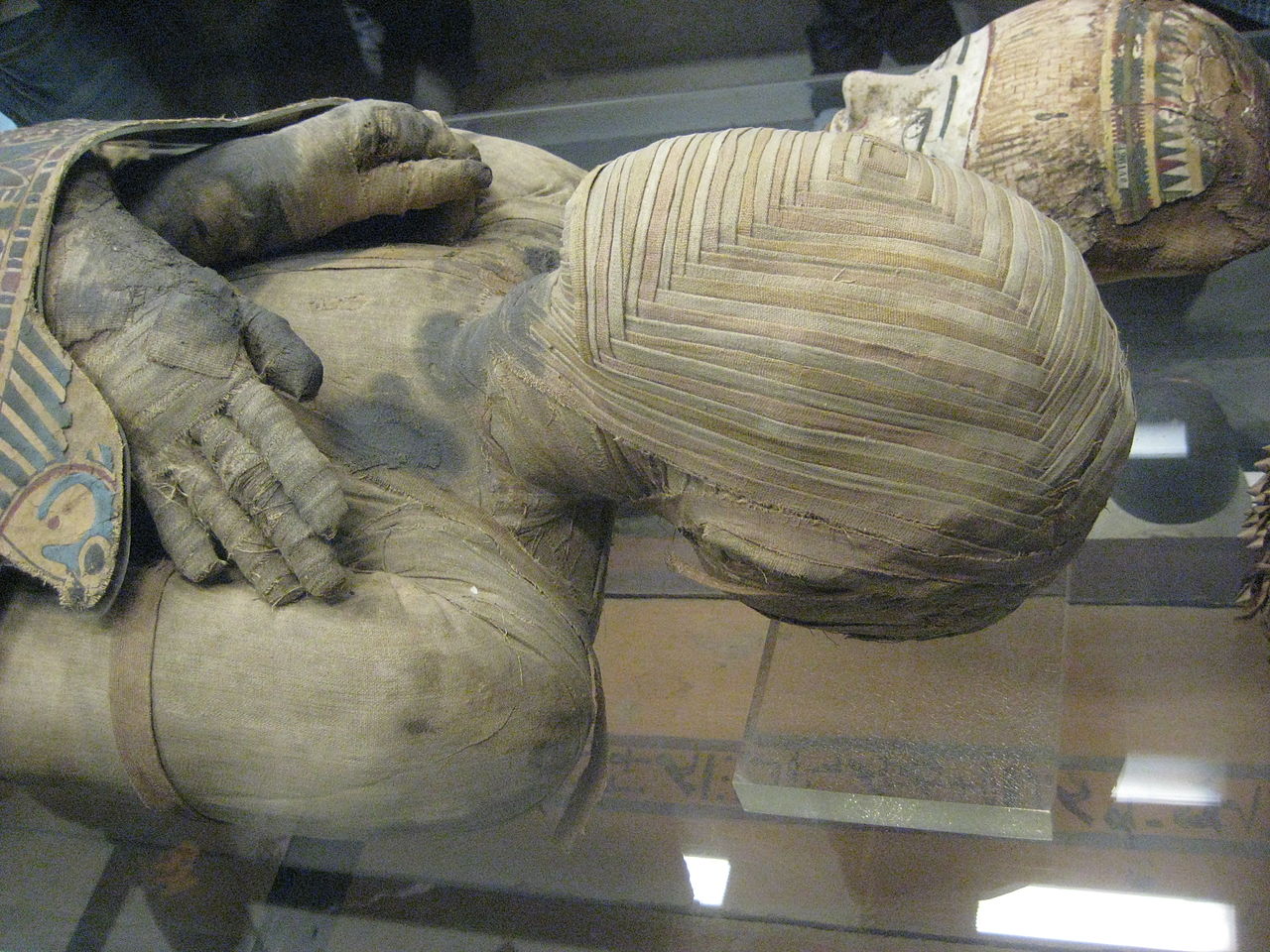 A number of Egyptian mummies dating to the Greco-Roman era have been discovered floating in sewage in a small village near Minya.
The Ministry of Antiquities said several new mummies had been discovered buried in tombs, with three of them dating to the third century, Daily News Egypt reports.
However, when police arrived at the village, they found the mummies were floating in sewage, with their condition so bad they had disintegrated.
The mummies were covered with thick layers of linen, with just a few human remains left in the wrappings.
According to the Ministry, experts believe they could have been deliberately dumped there after being discovered during illegal excavations.
Because of the strict security restrictions imposed on the villagers, they decided to get rid of the mummies in the sewage, despite their cultural heritage.
Head of the antiquities sector at the ministry, Youssef Khalifa, said: "The robbers may have resorted to dumping these sarcophagi in the irrigation canal when they felt that authorities were closing in on them, or perhaps when they were approaching a security checkpoint."
Each sarcophagus was decorated with colourful patterns and designs, but they did not bear any hieroglyphs.
They will now be passed on to curators for restoration, before being put on display at Minya's museum of artefacts.