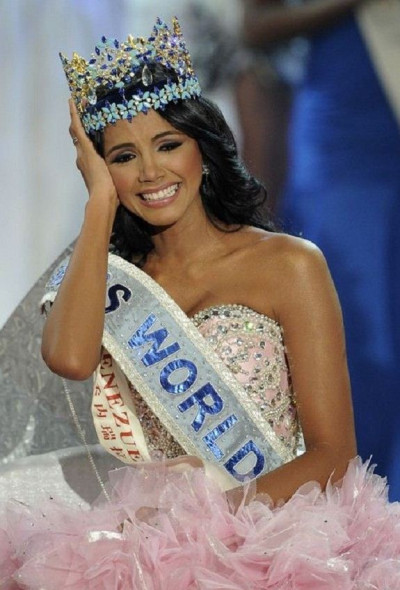 The Miss World contest is one of the oldest international beauty pageants around and was first created in the UK in 1951 by Eric Morley. The original contest was introduced as part of the Festival of Britain celebrations. Tradition, therefore, dictates that the winner spends the winning year in London and travels to represent the Miss World Organisation (MWO) and it causes.
The reigning Miss World is Ivian Lunasol Sarcos Colmenares, 23, of Venezuela who has an inspiring life story. After the win, Colmenares said she hoped her win would inspire people to overcome any and all obstacles in life. Colmenares was orphaned when she was eight years old and then raised by nuns at a convent in the Venezuelan state of Cojedes for five years. Her early dream was that of becoming a nun but it changed when she began aspiring for the fame and glamour of being a supermodel.
"Unfortunately, I lost both my parents at a very young age, which led me to study for five years in a nunnery. I spent my five years in there and my dream was to become a nun," Colmenares was quoted as saying after she won last year's title.
"This has taught me that life, although it may be bad, doesn't have to end badly. Although I no longer have my parents it has taught me to be stronger," she added, "Winning means everything to me and I hope to take advantage of being a winner in a productive manner. I would like to help people like me. I am an orphan. I would also like to help the elderly and troubled teenagers. As many people as I can."
The organisation claims a record 116 countries will compete in the 2012 Miss World pageant, to be held in the Mongolian city of Ordos and the proceedings will be aired to a television audience expected to exceed one billion.