A rucksack belonging to missing teenager Alice Gross has been found beside the River Brent.
The 14-year-old from Hanwell, west London, has been missing since 1pm on 28 August after promising to return home that evening.
Homicide detectives took charge of the hunt for Alice after it emerged she was last seen walking alone along the Grand Union Canal tow path near the Holiday Inn at Brentford Lock, west London.
Detectives have since found Alice's rucksack along the the towpath beside the River Brent and have confirmed with her family it is the teenager's. The bag, which was found on Tuesday, contained personal belongings of Alice.
CCTV footage shows Alice walking alone on the Grand Union Canal tow path at 2.43pm heading in the direction of the Kew.
She was later seen in footage at the same point along the tow path at 3.45hrs heading in the direction of Hanwell.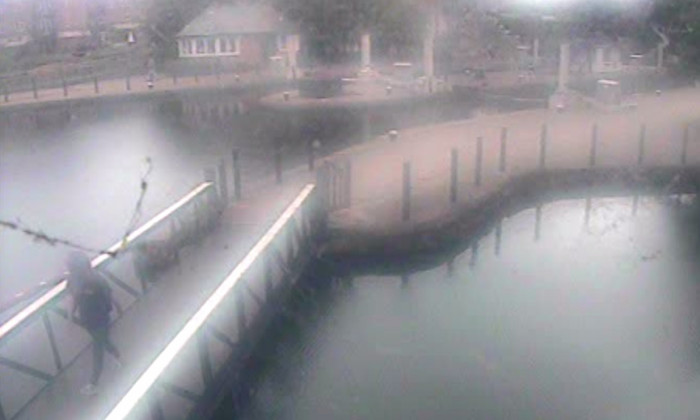 Alice is described as white, 5ft 2ins tall and of very slim build with shoulder-length, light brown hair. She was last seen wearing dark blue jeans and a dark green lacy cardigan and was carrying a dark rucksack and may have been wearing denim blue 'Vans' shoes and tartan-framed spectacles.
Police are continuing to establish if there are any further sightings of Alice after this point and are appealing for information along the tow path today between 1pm and 6pm in the hope someone will be able to provide them with vital information.
They also reiterated an appeal for anyone who may have befriended Alice on a song-writing workshop at the Camden Roundhouse in August to come forward and assist police with their investigation.
Detective Chief Inspector Andy Chalmers from the Homicide and Major Crime Command said: "A week on since Alice was last seen by her family we are becoming increasing worried about her welfare and safety as each day passes.
"Her disappearance is out of character and this investigation continues to be a priority for us. Alice has been missing for a considerable period of time and her family are desperate to have her back home where she belongs.
"We are exploring a number of lines of inquires and we urgently require the assistance of the public to help us locate Alice."