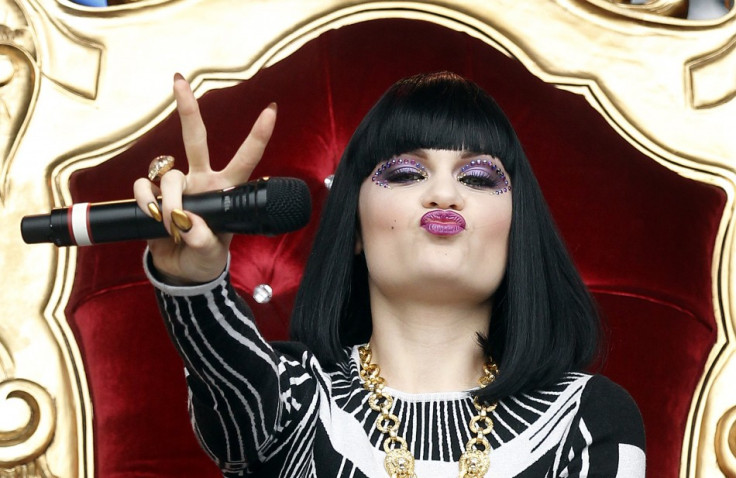 Jessie J and Katy B have been named as the first two names to perform at the Mobo Awards 2011.
This will be the first confirmed performance from Jessie since she cancelled her summer festival appearances after breaking her ankle.
"I cannot wait to rock the stage - I have always wanted to perform at the Mobo Awards and it's an honour to be asked. Good times!" Jessie said in a statement.
Dubstep star Katy B, who had two Top 10 hits with Lights On and Broken Records - has also become a big name confirmed she will perform at the music event celebrating music of urban origin.
Things seem to be on the up for the 22-year-old singer who on Wednesday also received a nomination for this year's Mercury Music Prize awards.
Last night, HMV spokesman Gennaro Castaldo said: "The Mercury nomination confirms Katy B's amazing rise to prominence and confers a credibility that will help to elevate her from one of a number of urban pop stars currently dominating the charts to a genuinely talented and versatile artist with a bright future ahead."
US singer Alexis Jordan will also be joining the British award-winning pair. Further acts will be announced in the run up to the awards, but among the acts rumoured to be heading north for the event are Tinie Tempah, Example, Plan B and Chipmunk.
Kanya King MBE, CEO and founder of the Mobo Awards is said to be planning a fun-filled night.
"We have a wealth of fabulous artists performing this year and some great surprises up our sleeves, so the run up to October 5 is going to be very exciting for Mobo. We had such a fantastic experience when we hosted the Mobo Awards in Glasgow in 2009 that it felt only natural for us to return," she said
The star-studded ceremony takes place at Glasgow's SECC on October 5.
Tickets and info for the Mobo Awards are available now from: www.mobo.com.