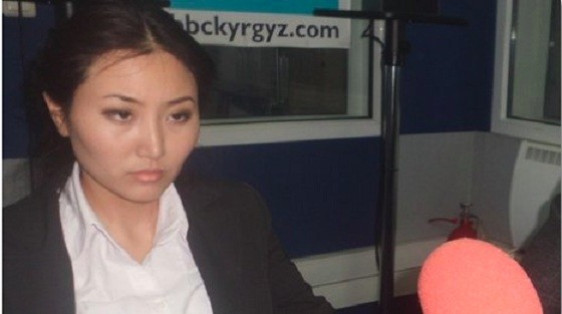 A female journalist from the Central Asian nation of Kyrgyzstan is bringing criminal charges against two newspaper reporters after they abducted and threatened to kill her as part of prank.
Nazira Aytbekova, who works for an entertainment programme on Kyrgyz state TV, said she was still "shaken and humiliated" after the men kidnapped her at gunpoint and took her to a wasteland.
She claims that they recorded the incident and intended to post the footage on the practical jokes column of the online newspaper, Super-Info.
Opening up about her ordeal at a press conference earlier this week, Aytbekova said that her abductors blindfolded her near the capital Bishkek before forcing her to strip to her underwear while threatening to kill her.
She told the assembled press: "They took off the sack from my head and said: 'Sing!' I refused. They told me to dance and somebody was standing behind me and constantly poked the gun at my head."
"They said to me: 'OK, say your last words. And then we'll shoot you.'"
The online community has since reacted with outrage over the incident.
One viewer said: "Everybody jokes at the level of their intelligence,"
Another wrote: "What a horrible, cruel thing to do to someone for a cheap laugh"
Super-Info Vice President, Aisulu Alimbekova apologised for the actions of the reporters who have since been dismissed.
She told the BBC: "Our editorial team would never condone such outrageous stunts, threatening and endangering someone's life."
Despite receiveing apologies from both reporters, Aytbekova still plans to take the duo to court.